Atlas 5 rocket to provide spacelift for U.S. National Reconnaissance Office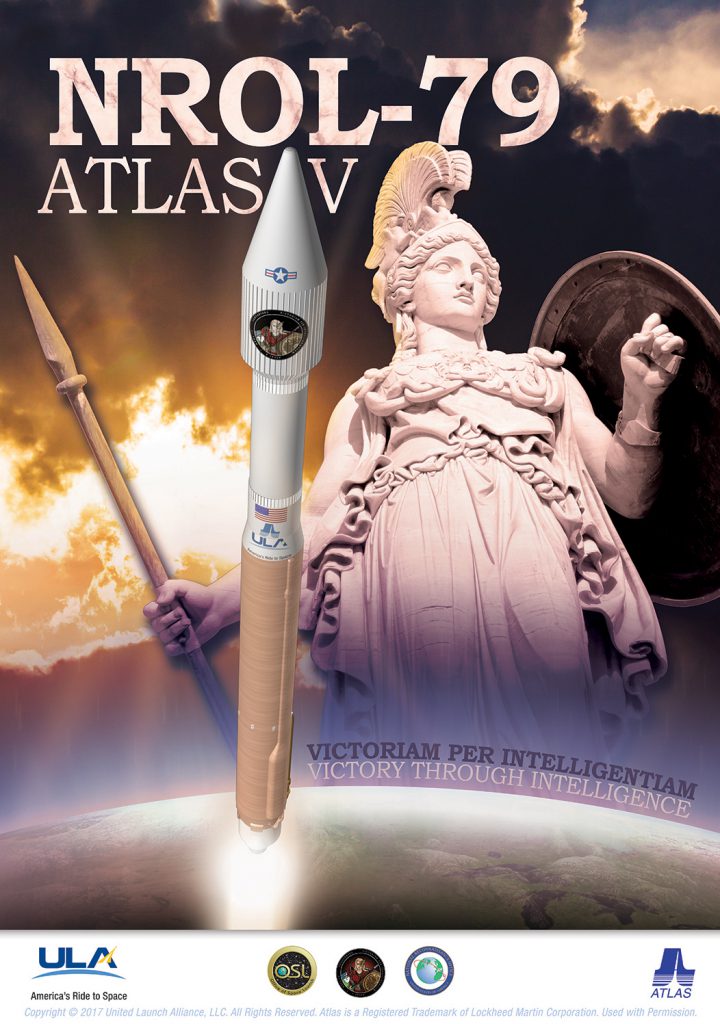 Taking a U.S. national security satellite payload into space is the primary objective of the 70th Atlas 5 booster that will be launched Wednesday.
The United Launch Alliance rocket, flying for the 35th time in its basic two-stage version with no solids, is scheduled for liftoff around 9:50 a.m. local time (12:50 p.m. EST; 1750 GMT) from California.
Although the launch window's duration is withheld, officials say the day's liftoff opportunity will close by 10:30 a.m.
Space Launch Complex 3-East at Vandenberg Air Force Base is the point of origination for the mission, known as NROL-79.
The launch customer is the National Reconnaissance Office, the government agency responsible for the country's spy satellites.
While the launch is hardly a secret, what the payload is atop the rocket is classified. The NROL-79 spacecraft's purpose and final orbit have not been disclosed.
"Things are proceeding well on the booster side, doing some of the final closeouts that we have to do, working through the weekend to make sure all of those things are finalized," Lt. Col. Eric Zarybnisky, 4th Space Launch Squadron commander and the Air Force launch director, said in a telephone interview Friday afternoon.
"Monday we have a pretty full schedule of readiness reviews. Then we go into what we call a crew sync day. Because the time of day of launch being early in the morning, we give folks (Tuesday) to get some rest and (then) go into the launch Wednesday morning."
The eight-hour countdown begins before 2 a.m. local time.
"We are postured for another successful Atlas launch," said Col. Christopher Moss, Vandenberg's 30th Space Wing commander and the launch decision authority. "These missions are critical, and our team is excited to be a part of something that will have a global impact."
The mission marks the 14th time an NRO payload has been launched by Atlas 5.

For its 70th launch, the Atlas 5 vehicle will be flying in its 401 variant with a four-meter-diameter nose cone, no solid rocket boosters and a single-engine Centaur upper stage. It will come off the pad generating over 860,000 pounds of thrust.
"This is a pretty common 401," said Zarybnisky. "It is the 35th 401 so far, so we have a lot of experience both here and on the East Coast with this particular version of the rocket."
Originally slated to launch Dec. 1, the flight was postponed by last September's massive wildfire and electrical grid damage at Vandenberg. That held up the previous Atlas 5 launch of the commercial WorldView 4 satellite and delayed the start of the NROL-79 campaign at the pad by two months.
"We were actually able to deliver the booster during the fires. We were able to offload the booster, and there really was no issues for this mission, specifically, but the WorldView 4 mission was delayed due to the fires and the subsequent build back up of the Range and the electrical infrastructure," Zarybnisky said.
Then, a problem with the upper stage had to be rectified, causing a one-month slip.
"This mission has obviously been a little protracted than we would normally have. We moved the launch date twice — once due to the fires, that obviously drove some changes to our schedule, and then we had a technical issue during one of our wet dress rehearsals that we had to work through. We successfully fixed that issue, proved it out in a second wet dress rehearsal and we are moving forward," Zarybnisky said.
Still, the mission is occurring within three months of the launch date selected more than two years ago.
"Schedule is important and we try to make sure things happen on time, but at the end of the day mission success is really what we are focused on," Zarybnisky said.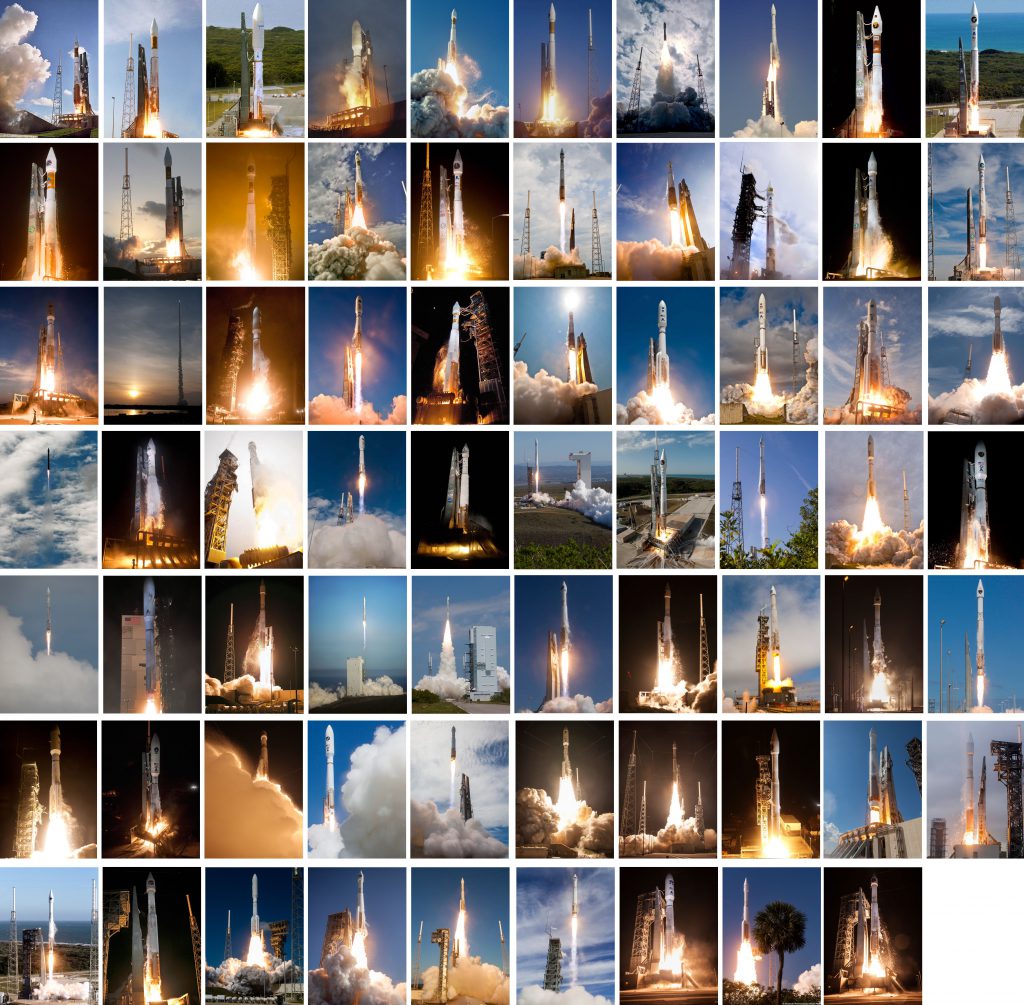 Zarybnisky added: "The infrastructure is ready to support. We had a great WorldView 4 launch and I expect this one to go just as well."
The 4th Space Launch Squadron, a team of about 75 military and civilian personnel, is the government's on-site group that oversees the rocket preparations from the point it arrives at Vandenberg until liftoff. The engineers and missile maintenance professionals give assurance that processing and testing of the vehicle performed by United Launch Alliance goes properly.
For Capt. Albert Vasso, launch mission manager in the squadron, that means "cat-herding" issues as they arise and working across the base to efficiently resolve them.
Another squadron member, Capt. Jonathan Crow, EELV lead engineer, works with ULA during the launch campaign to make sure the rocket's technical aspects are satisfactorily met.
"I get to be on console during day of launch, give one of the go's that says 'yes, the booster is ready, the infrastructure is ready and we are ready to put this extremely important mission on orbit,'" said Zarybnisky.
The 4th Space Launch Squadron was formed in 1994 to support Titan missions at Vandenberg's Space Launch Complex 4, then re-chartered in 2003 for the Atlas 5 and Delta 4 launch systems from Slicks 3 and 6.
This launch is the first of three that ULA has scheduled in a 19-day period in March from both coasts using Atlas 5 and Delta 4 rockets.
First coin of the March triple header. #NROL79. #AtlasV pic.twitter.com/iboNKN99d6

— Tory Bruno (@torybruno) February 22, 2017
See earlier NROL-79 coverage.
Our Atlas archive.
Source: Space Flight
26 Feb, 2017
Atlas 5 rocket to provide spacelift for U.S. National Reconnaissance Office

Posted in Space Flight and tagged Space by cnkguy with no comments yet.