Chinese microgravity experiment lab returns to Earth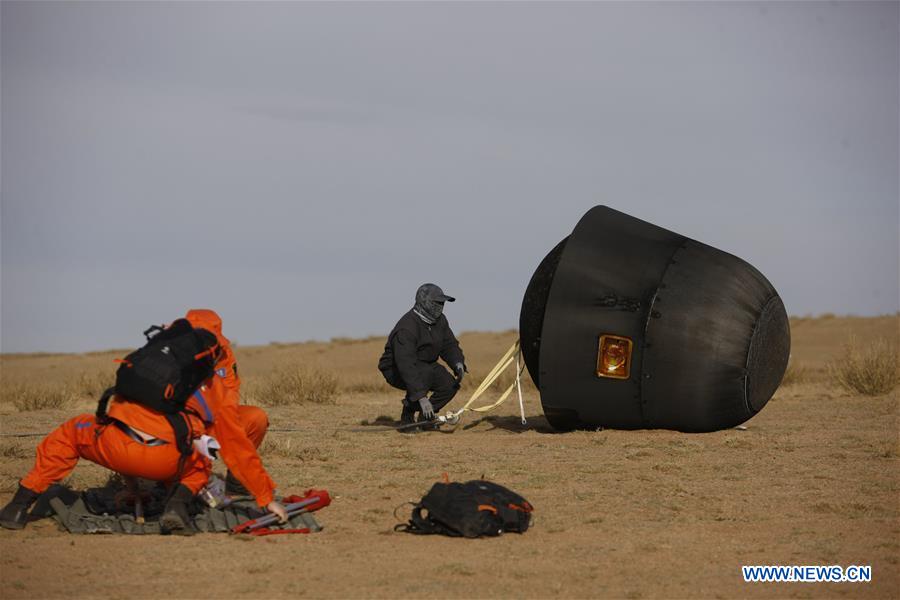 An uncrewed spacecraft landed in China's Inner Mongolia region Monday after nearly 13 days in orbit carrying an array of microgravity research experiments, Chinese state media reported.
The Shijian 10 re-entry module landed in the Siziwang Banner of Inner Mongolia at about 0830 GMT (4:30 a.m. EDT; 4:30 p.m. Beijing time) Monday, according to China's state-run Xinhua news agency.
Protected by a heat shield, the landing section re-entered Earth's atmosphere after separating from the Shijian 10 spacecraft's orbital module, which remained in space to conduct further experiments.
The mission, also called SJ-10, carried 19 experiments investigating fluid physics, combustion in space, materials science, biotechnology, and the effects of microgravity and radiation on plants and animals, according to the Chinese Academy of Sciences, which manages the program.
Email the author.
Follow Stephen Clark on Twitter: @StephenClark1.
Source: You'll find lots of information about the planets Mercury, Venus, Earth, Mars, Jupiter, Saturn, Uranus and Neptune. Also we have facts about the space station, ISS, SpaceX launch, space program, and outerspace. Space Flight
18 Apr, 2016
Chinese microgravity experiment lab returns to Earth

Posted in Space Flight and tagged Space News by cnkguy with no comments yet.