First countdown at new Russian cosmodrome aborted in final minutes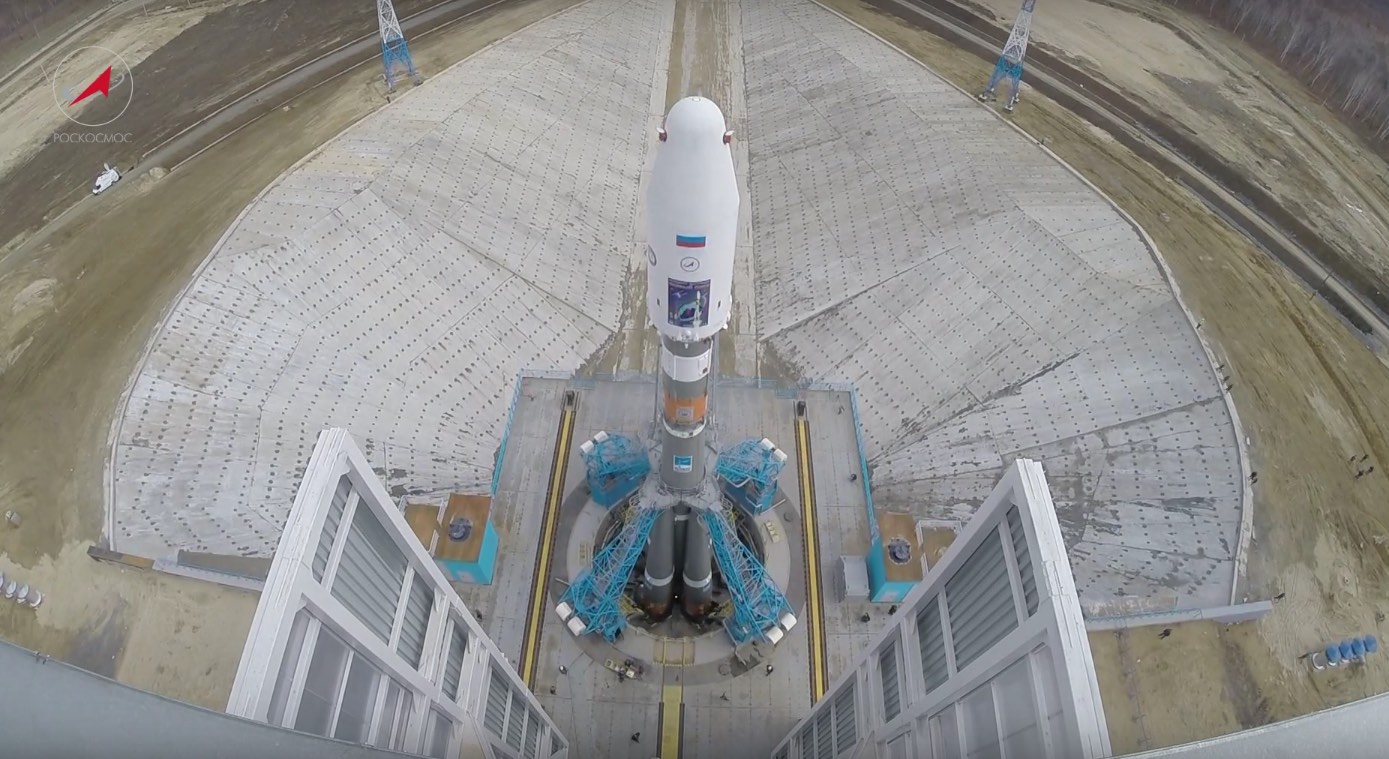 A Soyuz rocket counted down to launch from Russia's new Vostochny Cosmodrome early Wednesday, but computers aborted the flight about 90 seconds before liftoff, the Russian space agency said.
The historic liftoff has been rescheduled for the same time Thursday — 11:01 a.m. local time at the Siberian spaceport, or 0201 GMT (10:01 p.m. EDT Wednesday), Roscosmos said in a brief statement.
Engineers are investigating the cause of the automatic abort, Roscosmos said. The countdown stopped after computers took control of the launch procedures in the final few minutes before liftoff, when the Soyuz rocket's fuel tanks were already filled with kerosene and liquid oxygen propellants.
The Soyuz-2.1a rocket and its Volga upper stage will place three civilian research satellites into a polar orbit.
The flight marks the first launch from the Vostochny Cosmodrome, a $3 billion facility in Russia's Amur region near the Chinese border. Construction at the site in Russia's Far East began in 2011 as a priority project of Russian President Vladimir Putin, who attended Wednesday's launch attempt.
Email the author.
Follow Stephen Clark on Twitter: @StephenClark1.
Source: You'll find lots of information about the planets Mercury, Venus, Earth, Mars, Jupiter, Saturn, Uranus and Neptune. Also we have facts about the space station, ISS, SpaceX launch, space program, and outerspace. Space Flight
27 Apr, 2016
First countdown at new Russian cosmodrome aborted in final minutes

Posted in Space Flight and tagged Space News by cnkguy with no comments yet.