Flown Falcon 9 booster hoisted off landing platform
SpaceX rocket technicians offloaded the first stage of a Falcon 9 rocket from its landing platform Tuesday, beginning a pioneering test campaign to verify its readiness for another launch later this year.
The 15-story booster arrived at Port Canaveral, a few miles south of the Falcon 9 launch site, around 2 a.m. EDT (0600 GMT) Tuesday. A heavy-duty lifting fixture moved into place on top of the vertical rocket booster a few hours later, and the rocket was craned off the landing ship around 10 a.m. EDT (1400 GMT).
The crane maneuvered the first stage on to a cradle, where ground crews were expected to complete procedures to "safe" the rocket — a process which includes draining the vehicle of its toxic igniter fluid, disarming of its pyrotechnic destruct system, and removal of propellants and high-pressure gases.
Some of the safing procedures were accomplished at sea before the rocket booster, which also includes the "interstage" adapter to connect with the Falcon 9's upper stage, arrived back on Florida's Space Coast.
The rocket's four landing legs will be retracted, and then the booster will be rotated horizontal and loaded on a trailer for transport to a nearby SpaceX facility for inspections and a series of "static fire" engine tests.
SpaceX chief Elon Musk said last week the rocket will likely be test-fired at launch pad 39A, a former space shuttle launch facility. If all goes well, it could be launched again on a mission as soon as June.
The rocket will also get a thorough scrubbing to clean off scorching marks its re-entry into Earth's atmosphere on the way to landing on the touchdown target in the Atlantic Ocean after Friday's launch to the International Space Station.
SpaceX does not plan to re-paint the rocket before flying it again.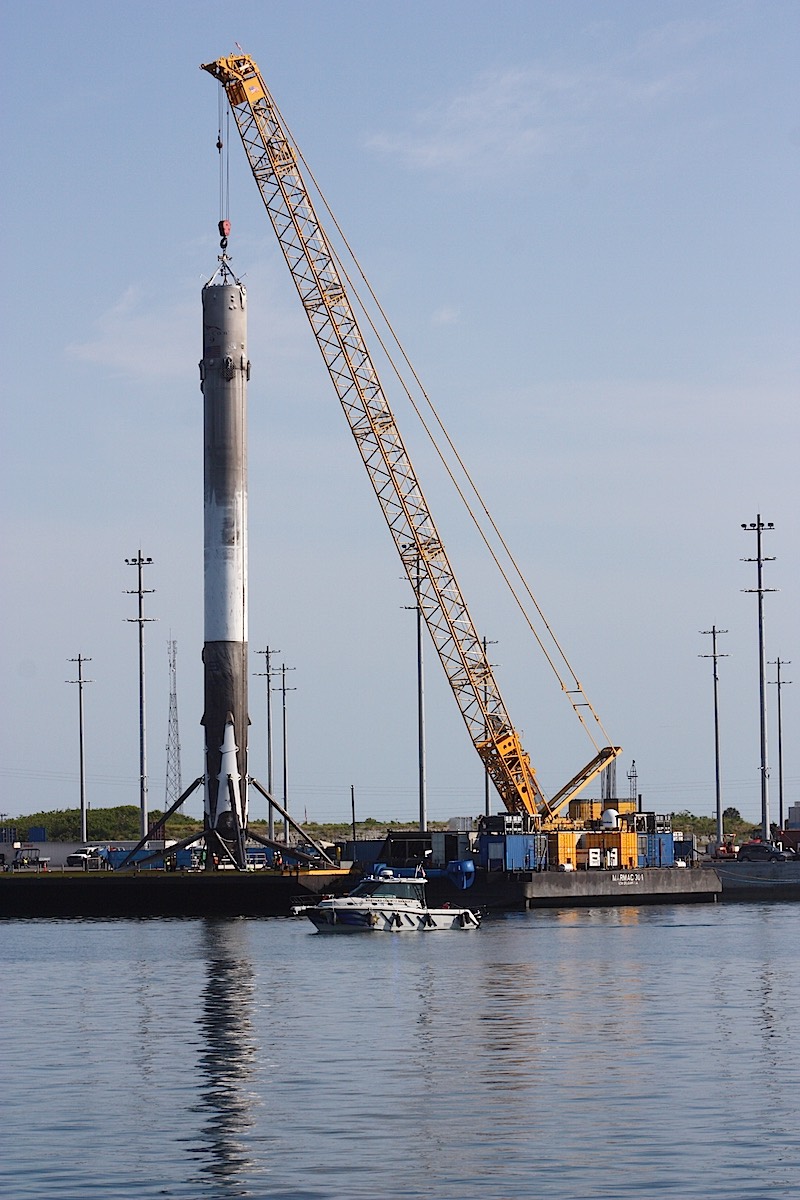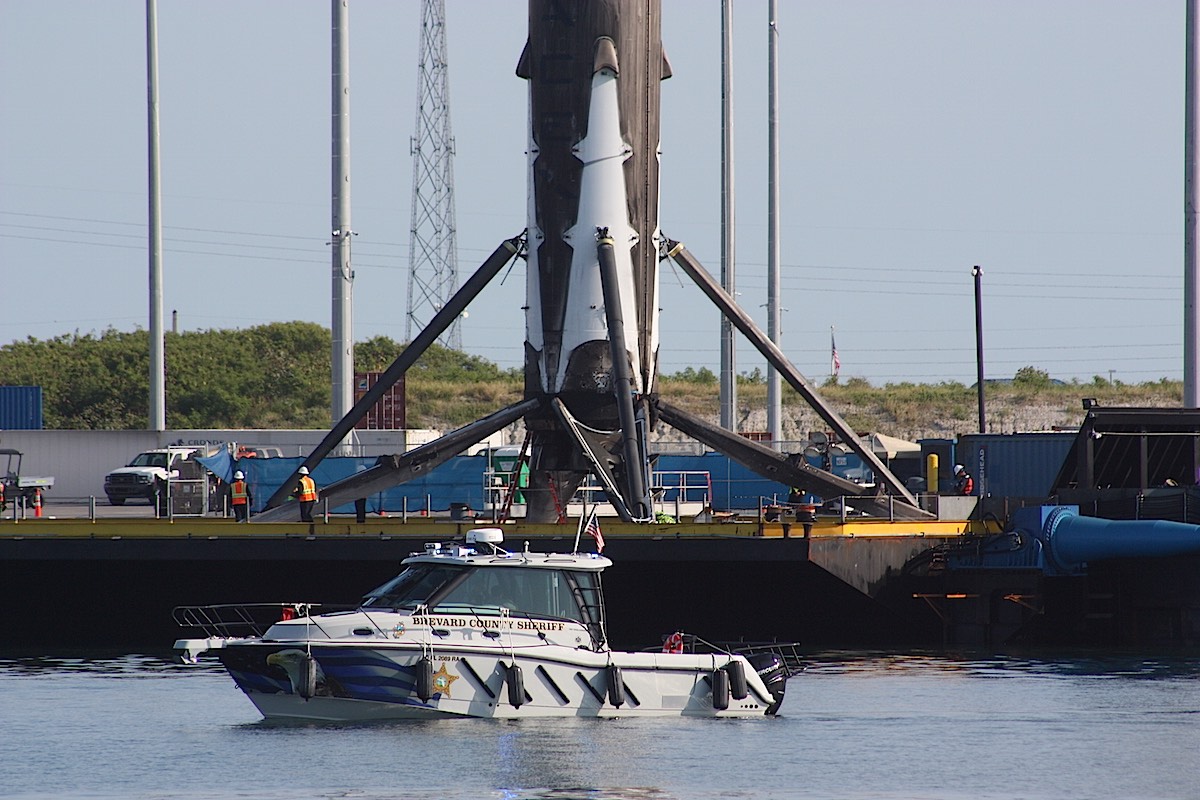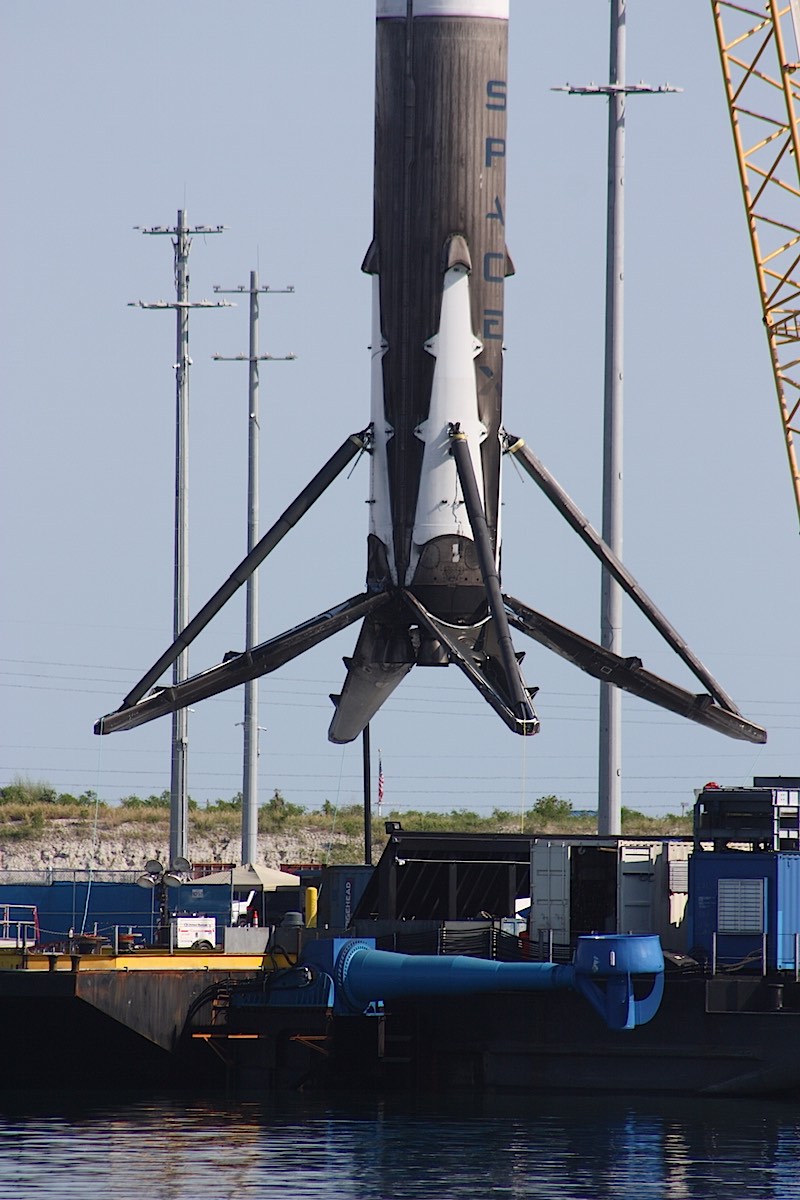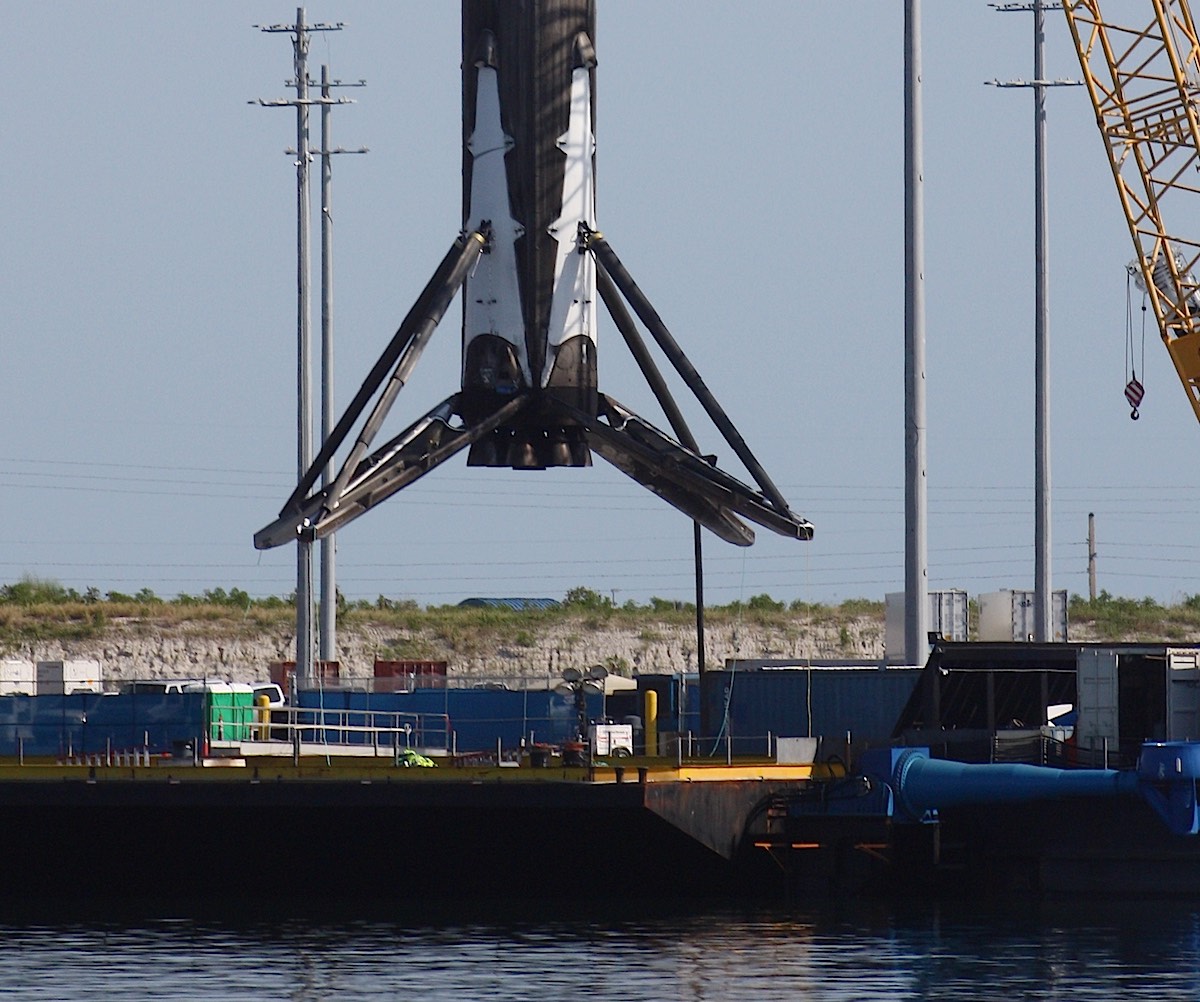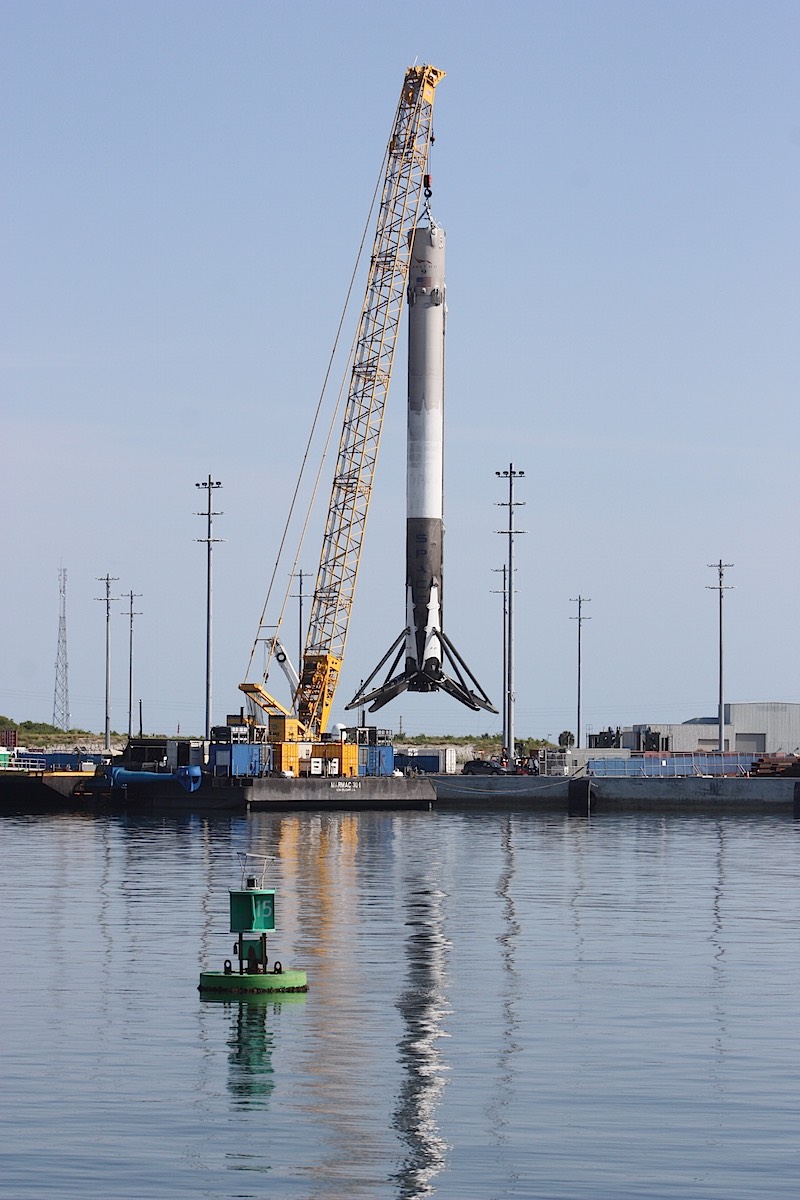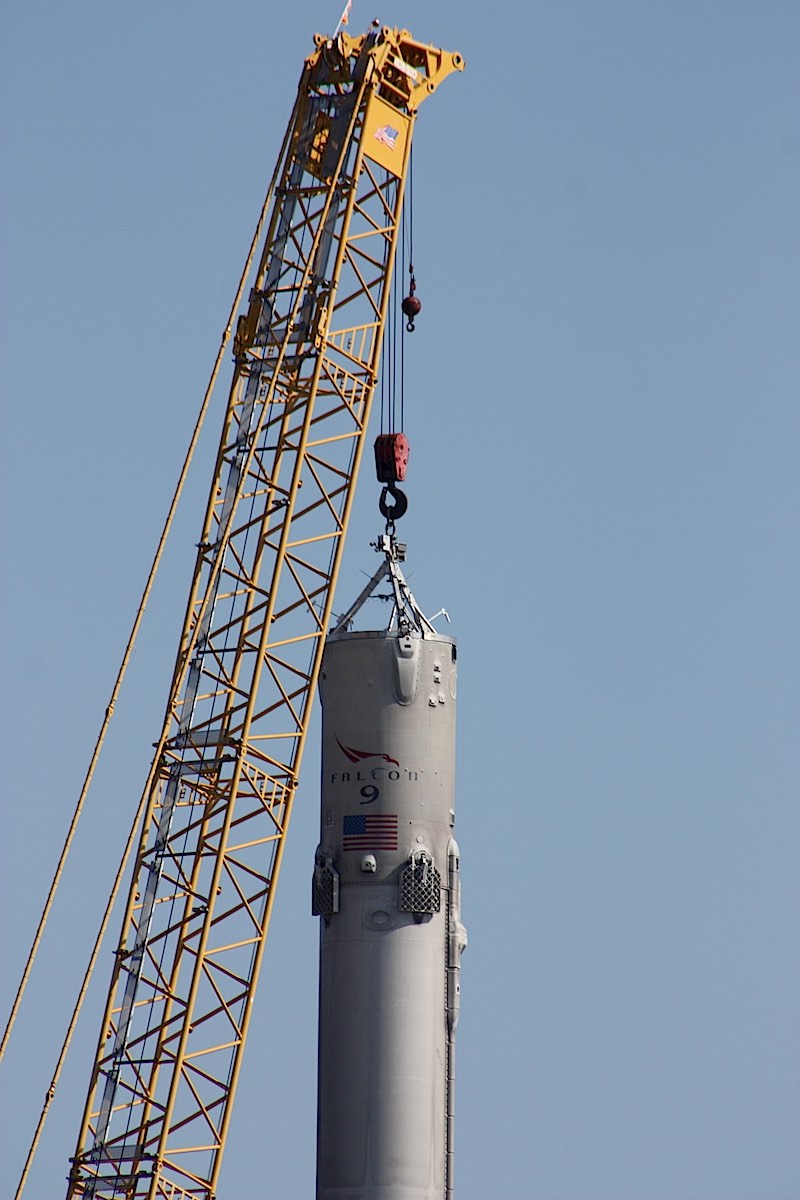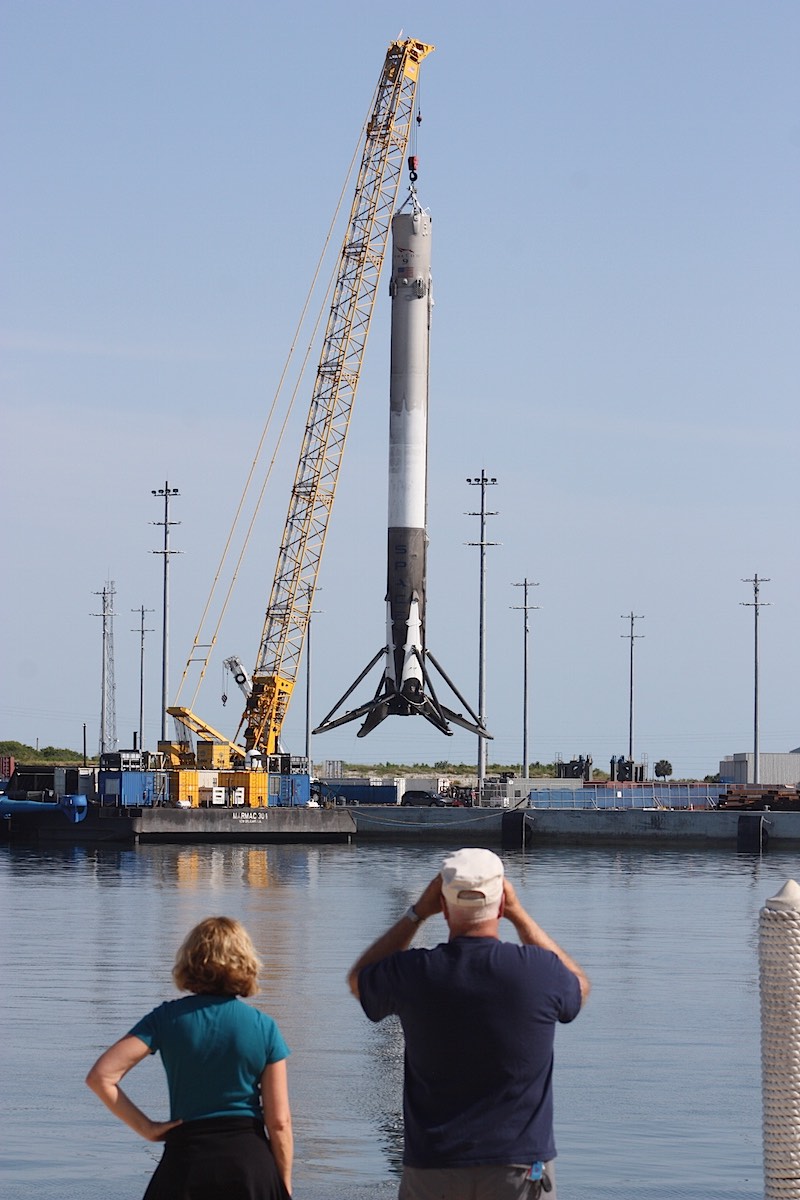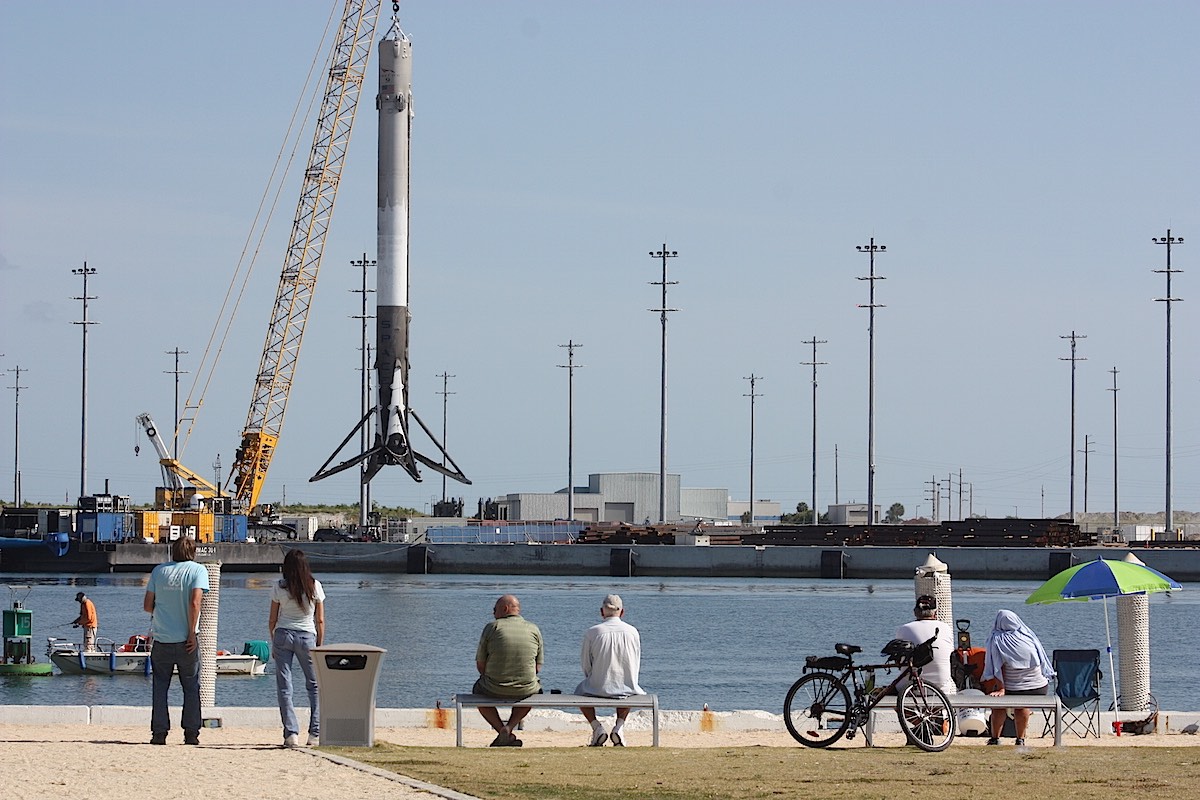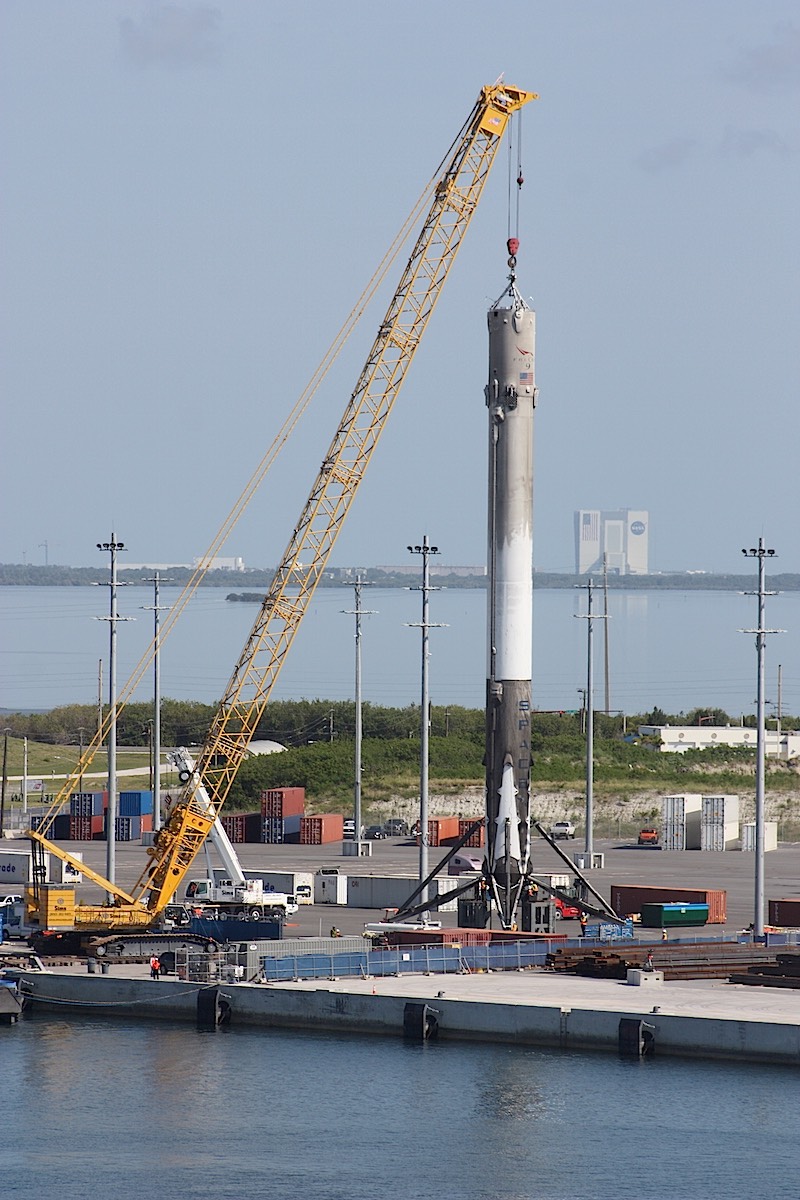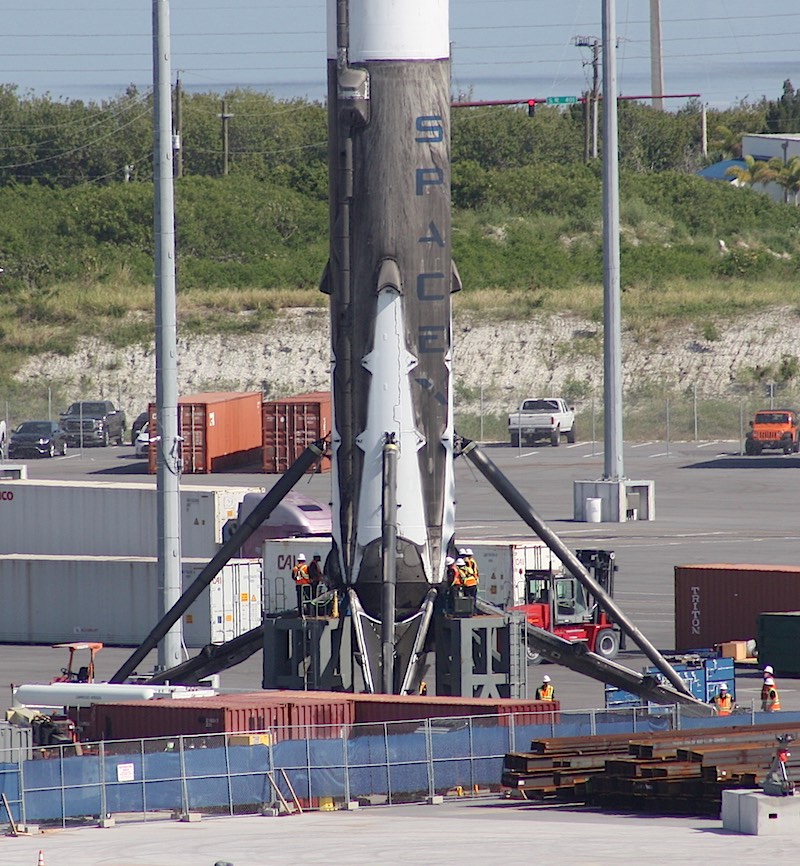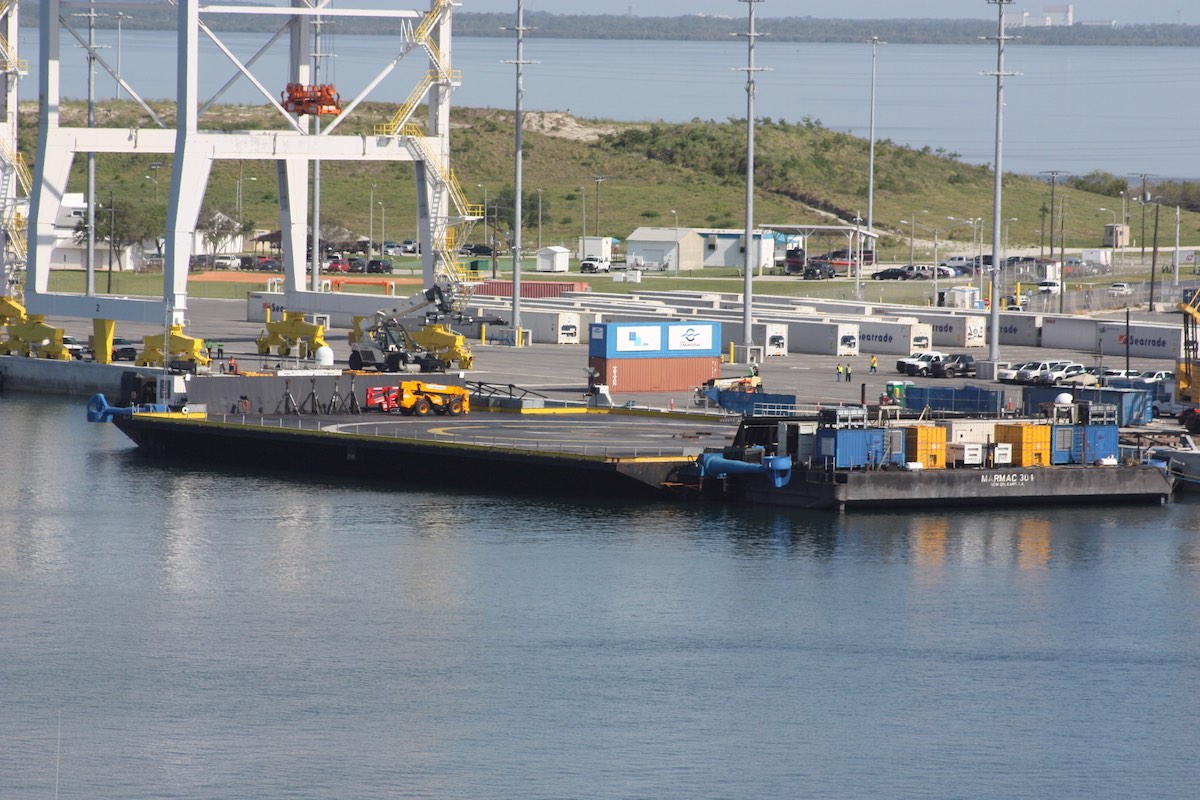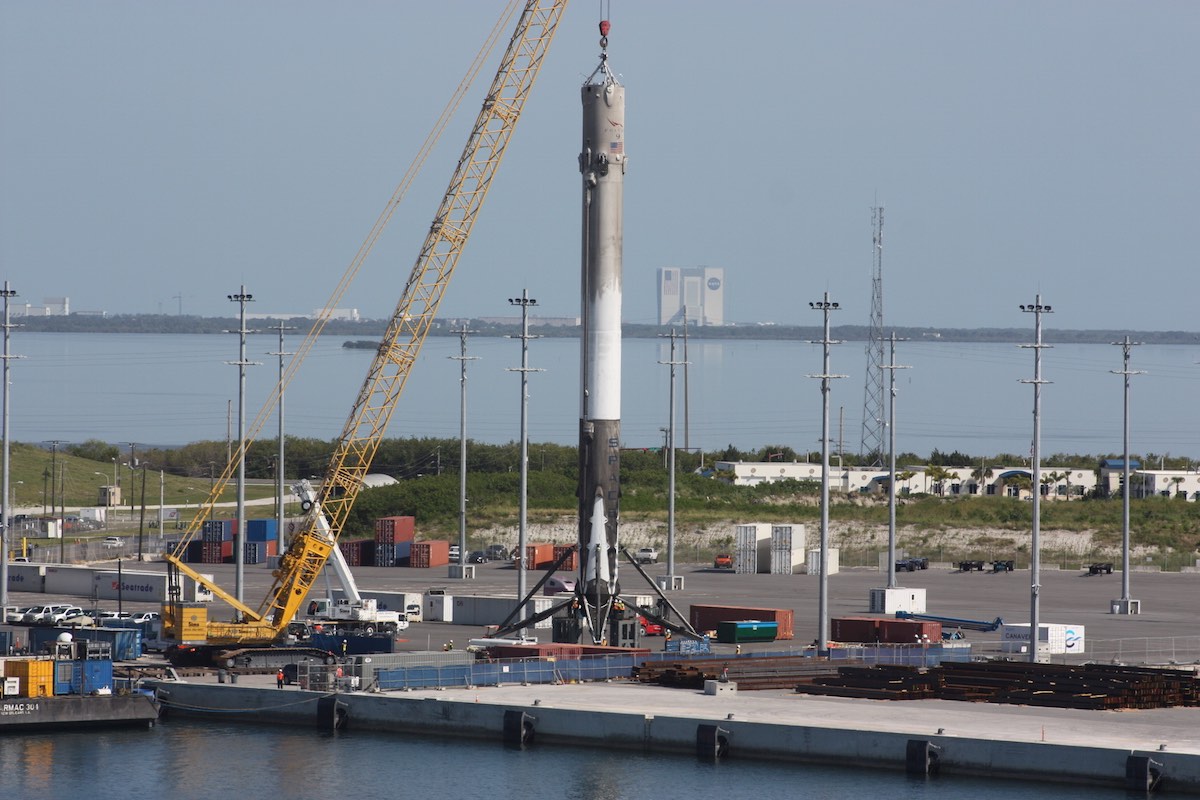 Email the author.
Follow Stephen Clark on Twitter: @StephenClark1.
Source: You'll find lots of information about the planets Mercury, Venus, Earth, Mars, Jupiter, Saturn, Uranus and Neptune. Also we have facts about the space station, ISS, SpaceX launch, space program, and outerspace. Space Flight
13 Apr, 2016
Flown Falcon 9 booster hoisted off landing platform

Posted in Space Flight and tagged Space News by cnkguy with no comments yet.