Japan's newest space telescope goes silent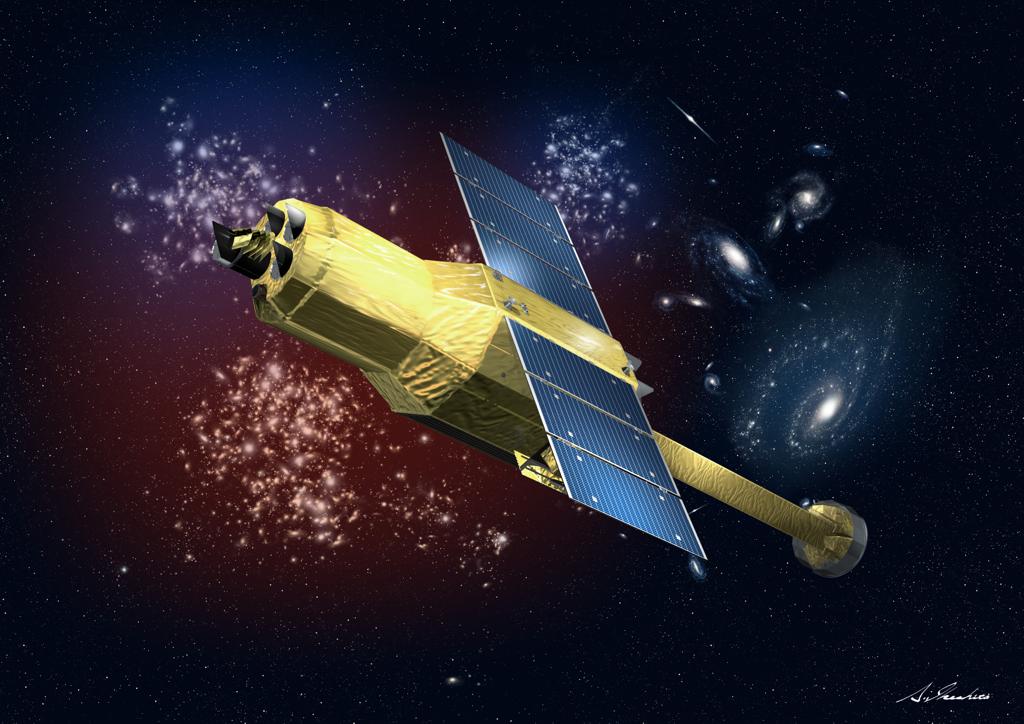 Japan has lost contact with the newly-launched Hitomi space telescope, and ground observations indicate the satellite has shed debris and may be tumbling in orbit more than 350 miles above Earth.
Ground controllers lost contact with the Hitomi black hole observatory at the start of a planned communications pass around 0740 GMT (3:40 a.m. EDT) Sunday, the Japan Aerospace Exploration Agency said in a statement.
Shortly before the loss of communications with Hitomi, the U.S. military's space tracking radars detected five objects in the vicinity of the satellite. The Joint Space Operations Center, the U.S. military command charged with monitoring objects in orbit, said the debris came off the Hitomi spacecraft around 0520 GMT (1:20 a.m. EDT) Sunday.
The Hitomi mission, also known as Astro-H, launched Feb. 17 aboard a Japanese H-2A rocket.
Engineers have been unable to determine the health of the satellite since the sudden disruption in communications, JAXA said, although ground controllers received a brief signal from Hitomi.
"While the cause of communication failure is under investigation, JAXA received short signal from the satellite, and is working for recovery," the space agency said in a statement.
JAXA established an emergency response headquarters to investigate the satellite's communications failure and attempt to recover the mission.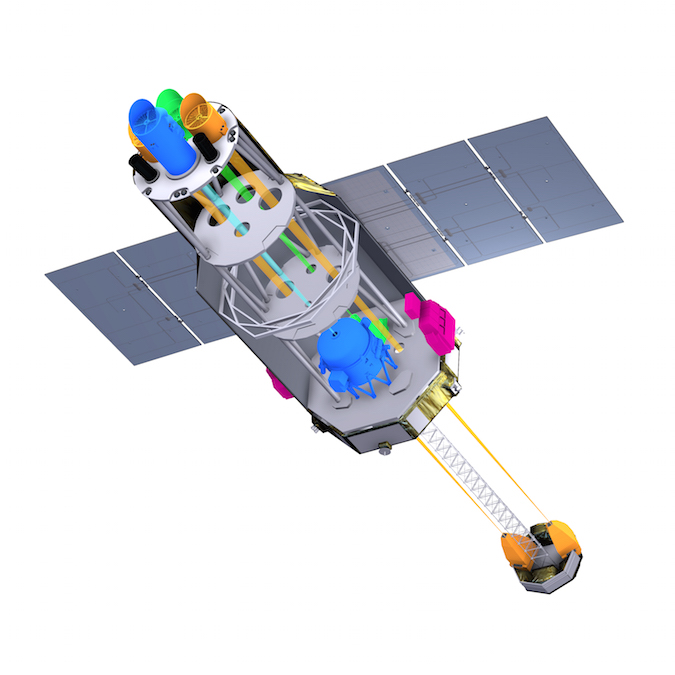 JAXA officials renamed the Astro-H mission Hitomi after launching last month. Hitomi means "eye" or "pupil" in Japanese.
Japan spent 31 billion yen, or about $270 million, on the Astro-H project, not counting contributions from the United States, Canada and Europe.
Email the author.
Follow Stephen Clark on Twitter: @StephenClark1.
Source: You'll find lots of information about the planets Mercury, Venus, Earth, Mars, Jupiter, Saturn, Uranus and Neptune. Also we have facts about the space station, ISS, spacex launch, space travel, space flight, space program, and outerspace.
SPACE NEWS
SPACE PICTURES
Space Flight
27 Mar, 2016
Japan's newest space telescope goes silent

Posted in Space Flight and tagged Space News by cnkguy with no comments yet.