Photos and video: Payload mated to Delta 4-Heavy rocket for upcoming launch
CAPE CANAVERAL — Shielded from view within the protective rocket nose cone, a covert surveillance satellite has been mounted atop a Delta 4-Heavy rocket for launch June 4.
The United Launch Alliance triple-barrel booster will heave the National Reconnaissance Office satellite into orbit for a classified mission.
No details about the spacecraft, its purpose or operational altitude have been released by the NRO, the secretive government agency responsible for the nation's fleet of spy satellites.
The launch is known as NROL-37.
In preparation for flight, the payload was delivered to Cape Canaveral's Complex 37, hoisted into the pad gantry and attached to the rocket's upper stage on May 13. Photos of the operation were released today.
The completed the launcher stands 235 feet tall.
The Delta 4-Heavy is America's largest rocket in operation, capable of carrying either massive payloads or delivering craft directly into geosynchronous orbit 22,300 miles above the Earth.
The Saturday, June 4 liftoff will occur some time during a period of 2 to 7 p.m. EDT (1800-2300 GMT). The usable launch window is hidden within that five-hour period.
It is United Launch Alliance's 107th flight since 2006 and fourth this year. This will be the 374th Delta rocket launch since 1960, the 32nd Delta 4 since debuting in 2002 and the 9th Heavy.
See earlier Delta 374 coverage.
Our Delta archive.
Photos and video by United Launch Alliance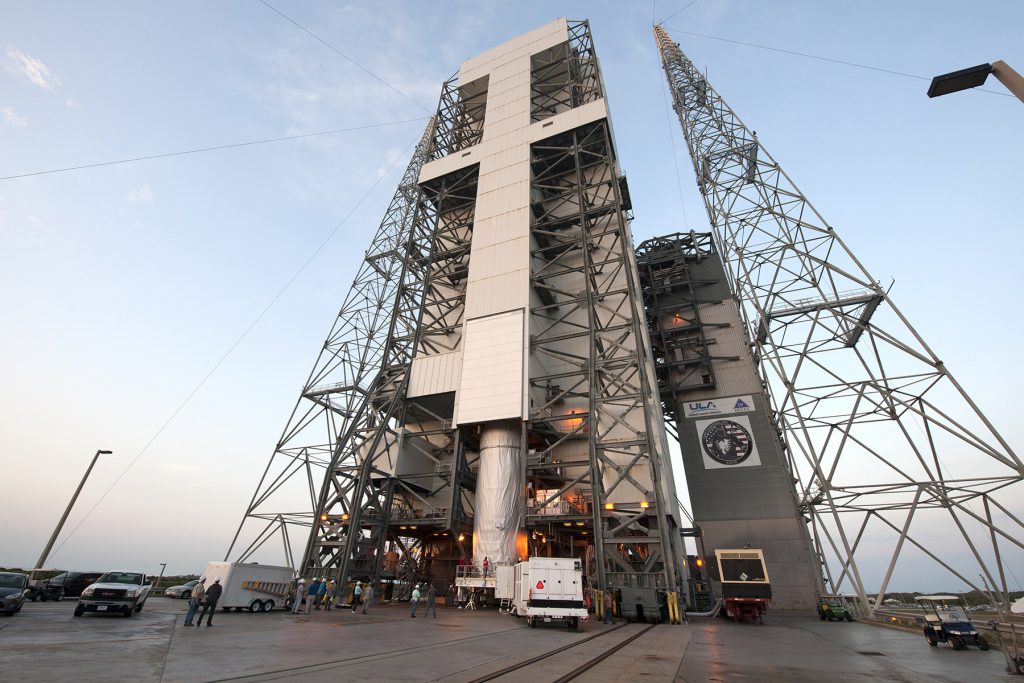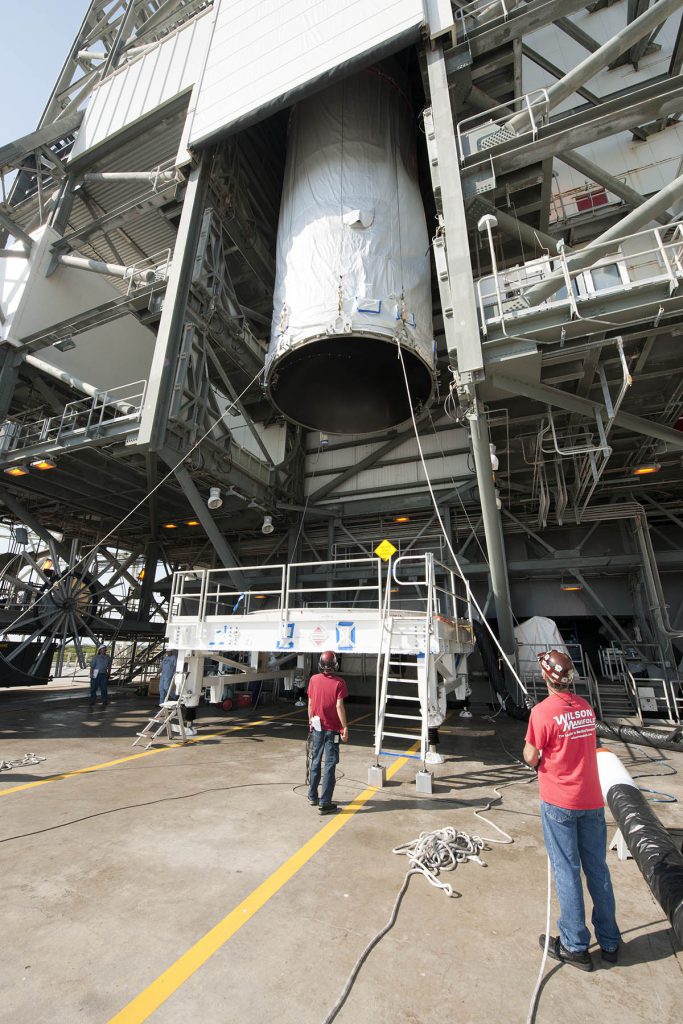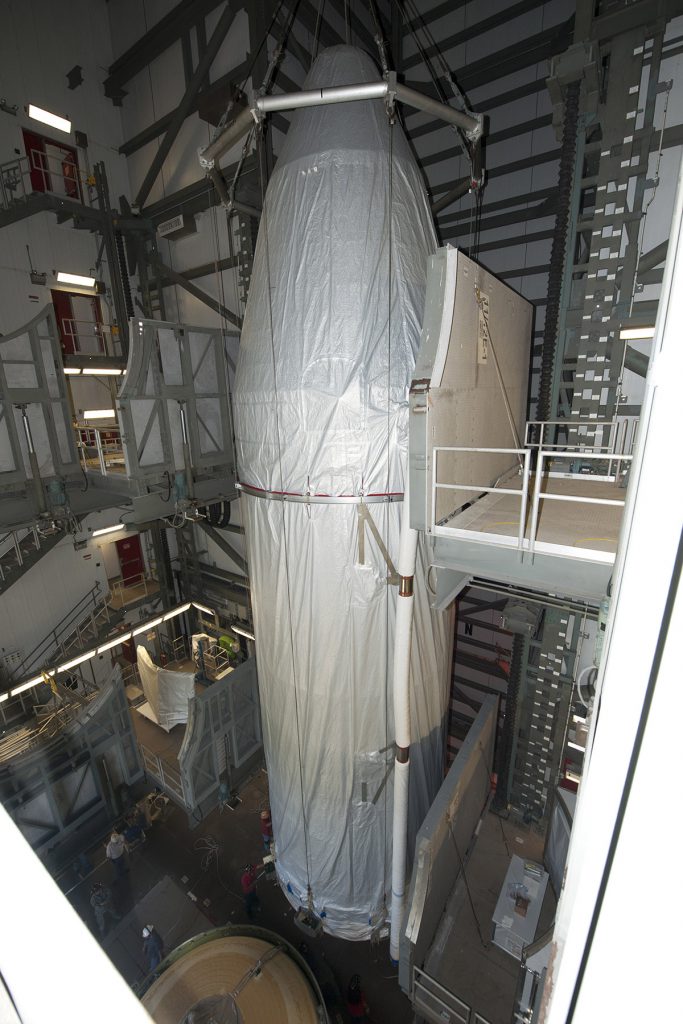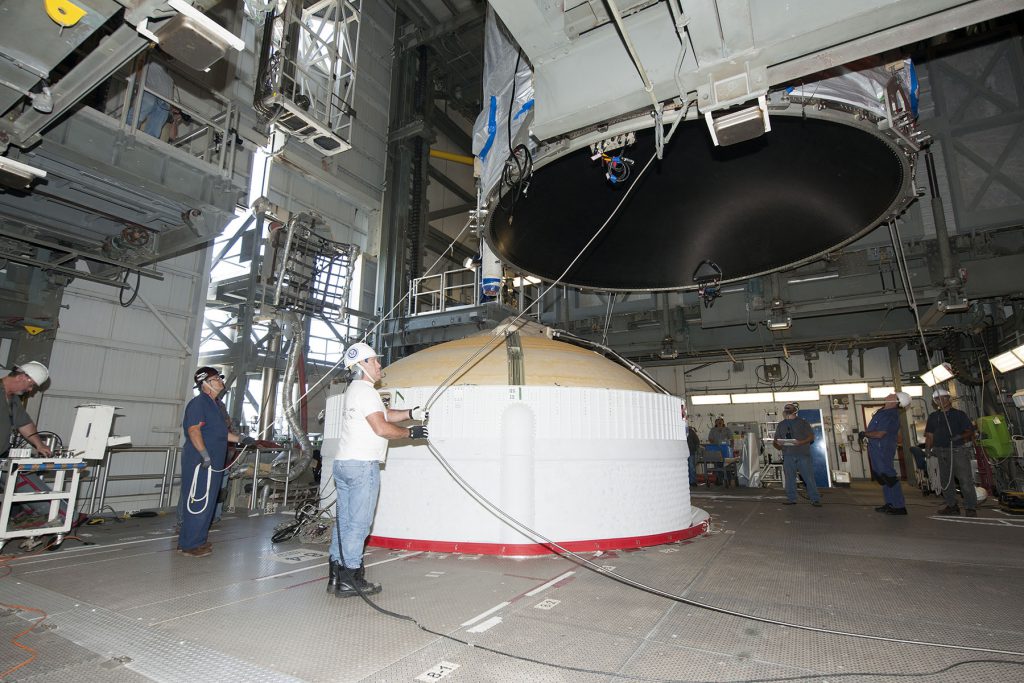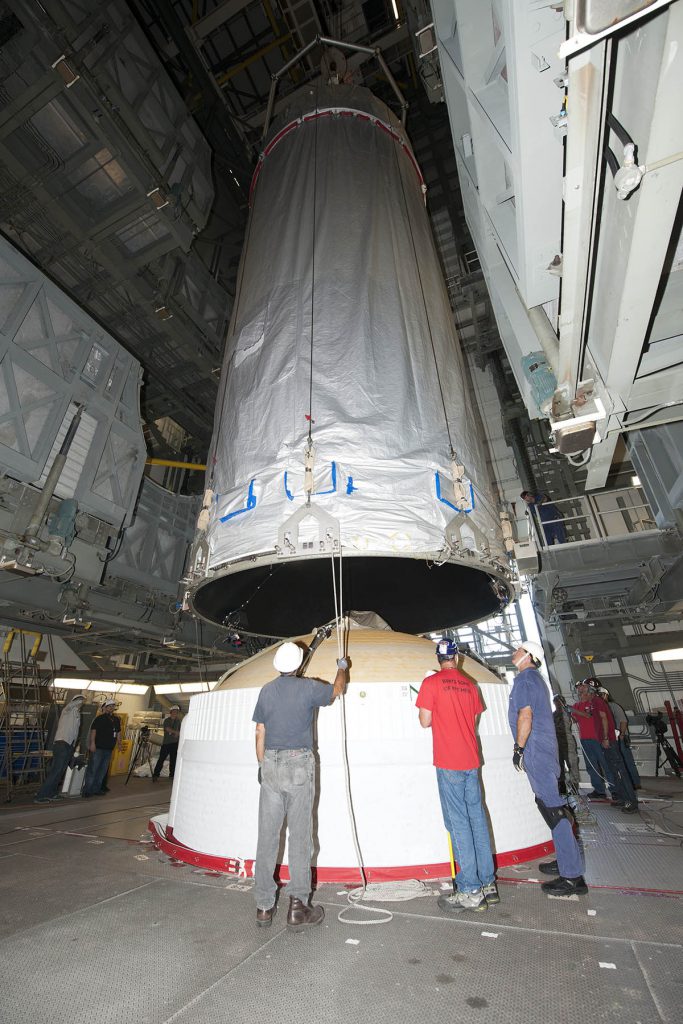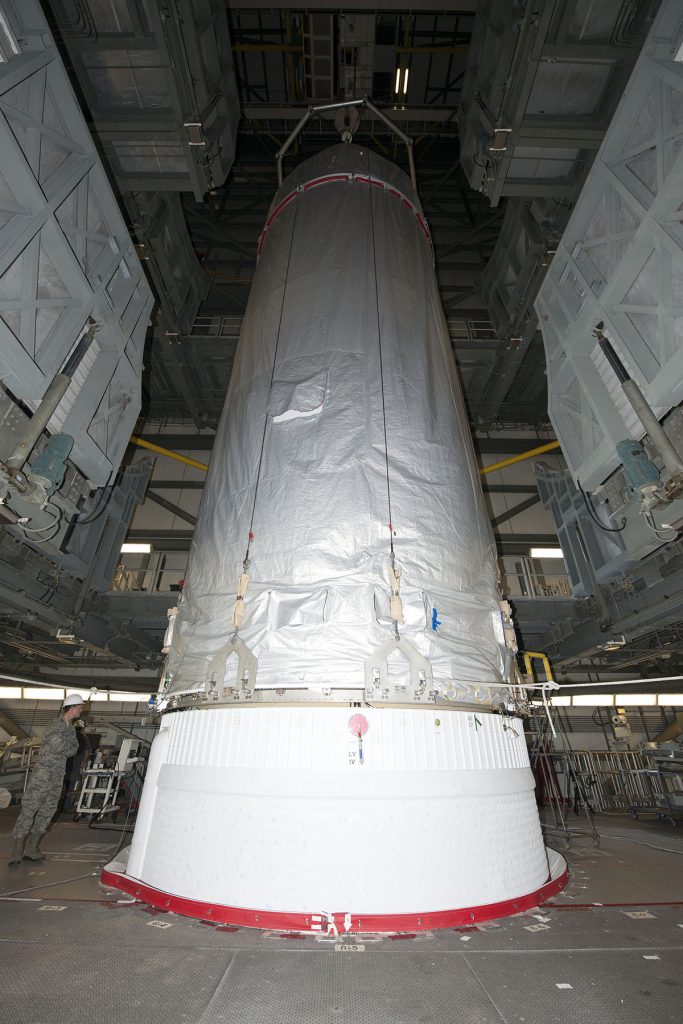 Source: You'll find lots of information about the planets Mercury, Venus, Earth, Mars, Jupiter, Saturn, Uranus and Neptune. Also we have facts about the space station, ISS, SpaceX launch, space program, and outerspace. Space Flight
24 May, 2016
Photos and video: Payload mated to Delta 4-Heavy rocket for upcoming launch

Posted in Space Flight and tagged Space News by cnkguy with no comments yet.