Photos: Ariane 5 rocket arrives on the launch pad
Riding on a mobile launch platform, an Ariane 5 rocket made the 1.7-mile (2.7-kilometer) trip from its final assembly building to the ELA-3 launch zone in Kourou, French Guiana, on Monday morning, one day before its blastoff on a commercial mission with Australian and Indian communications satellites.
The journey took about one hour, with heavy-duty metal wheels and guiders on the mobile launch table following rails laid between the Ariane 5's vertical assembly hangar and the launch pad nestled in the jungle on the northern coastline of South America.
A specially-outfitted diesel-powered Titan truck towed the rocket and the launch platform to the launch pad.
Once the Ariane 5 arrived at the launch complex, technicians connected the rocket and its platform to the pad's electrical, telemetry and propellant systems ahead of the start of the countdown before dawn Tuesday.
The satellites mounted on top of the Ariane 5 are Sky Muster 2 and GSAT 18, destined for communications coverage of Australia and India, respectively.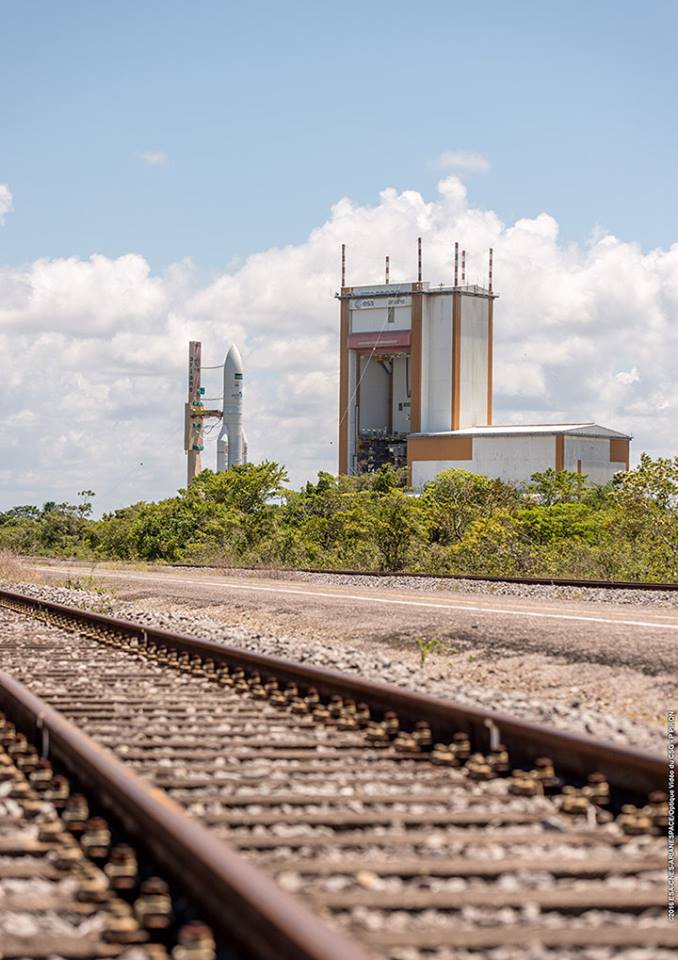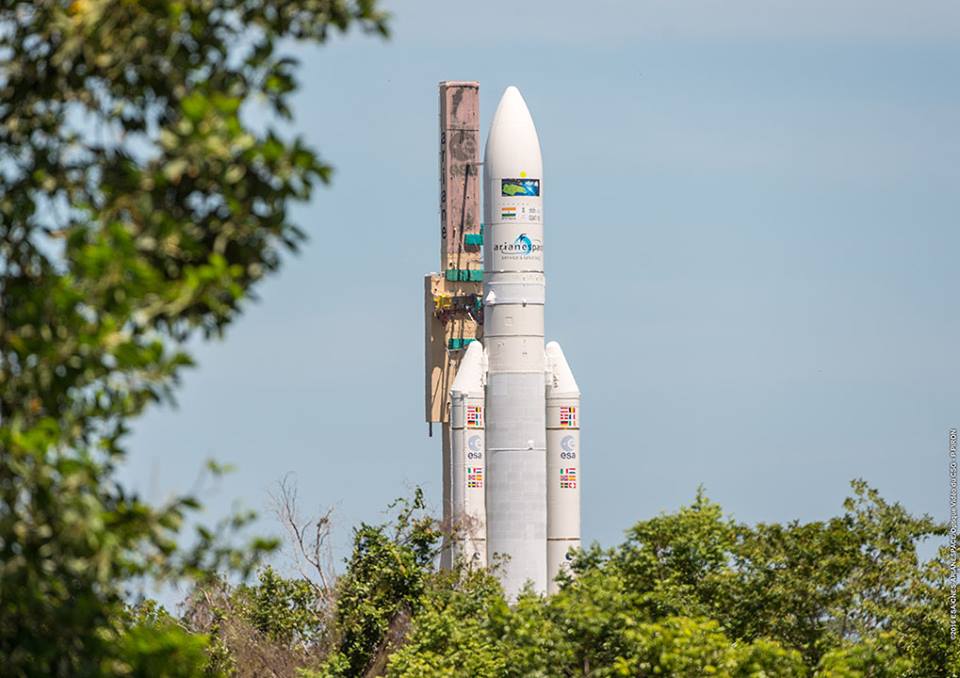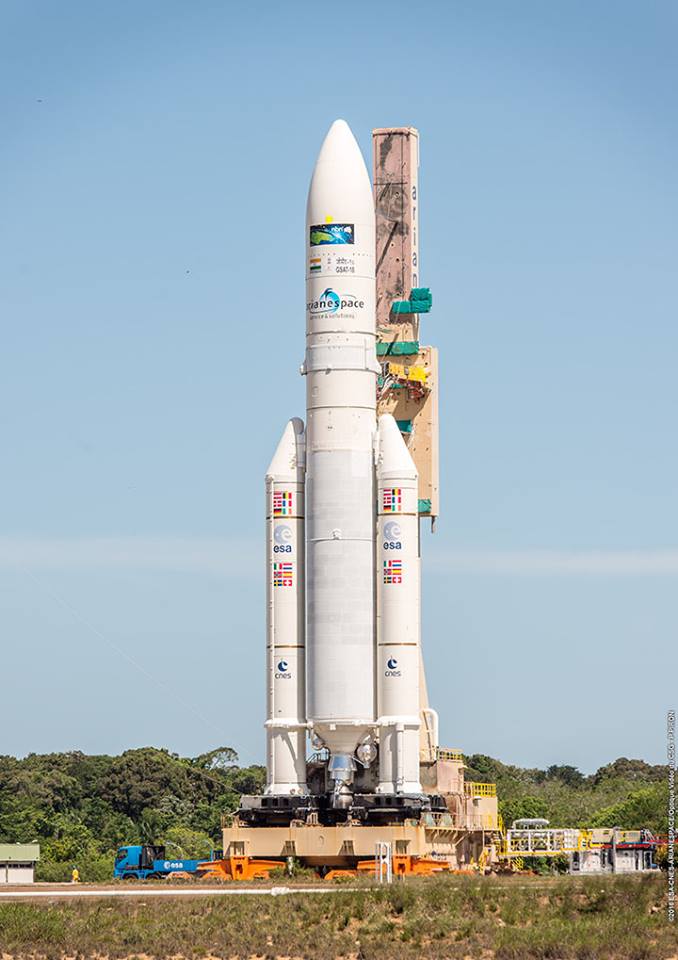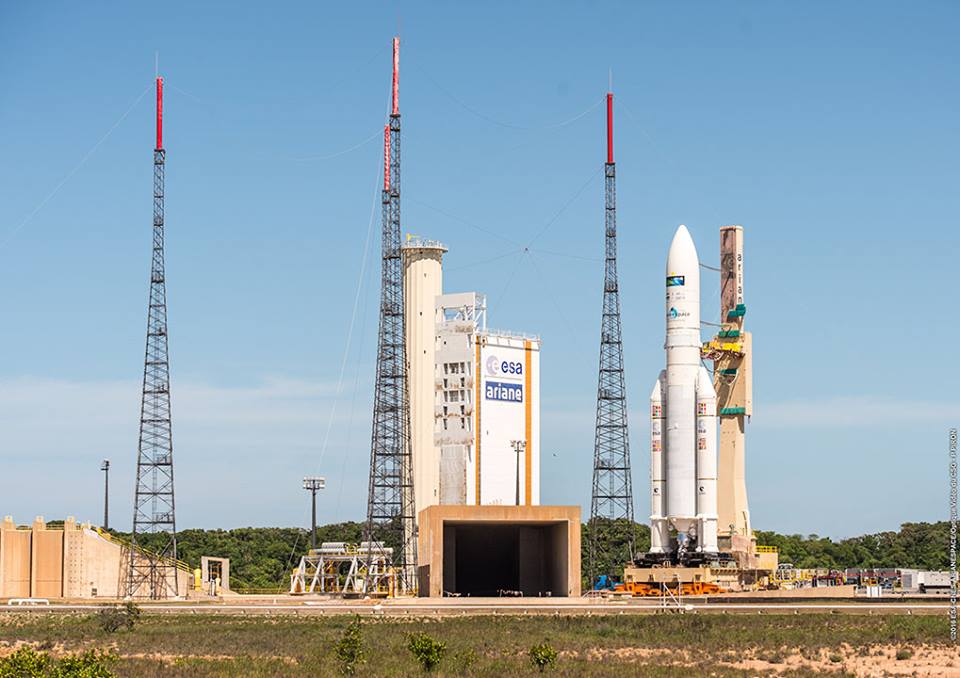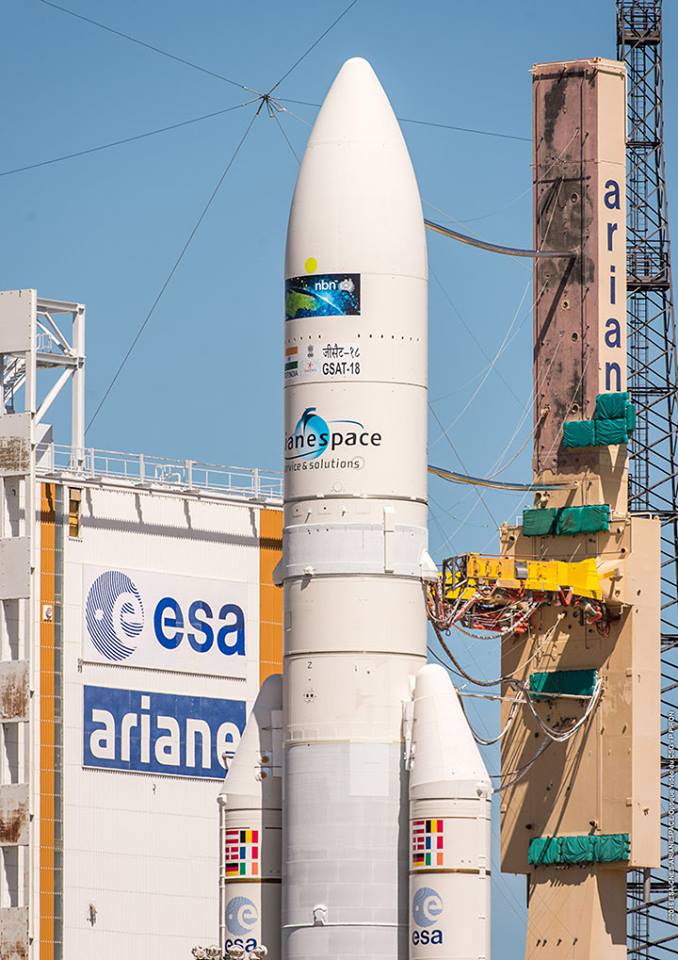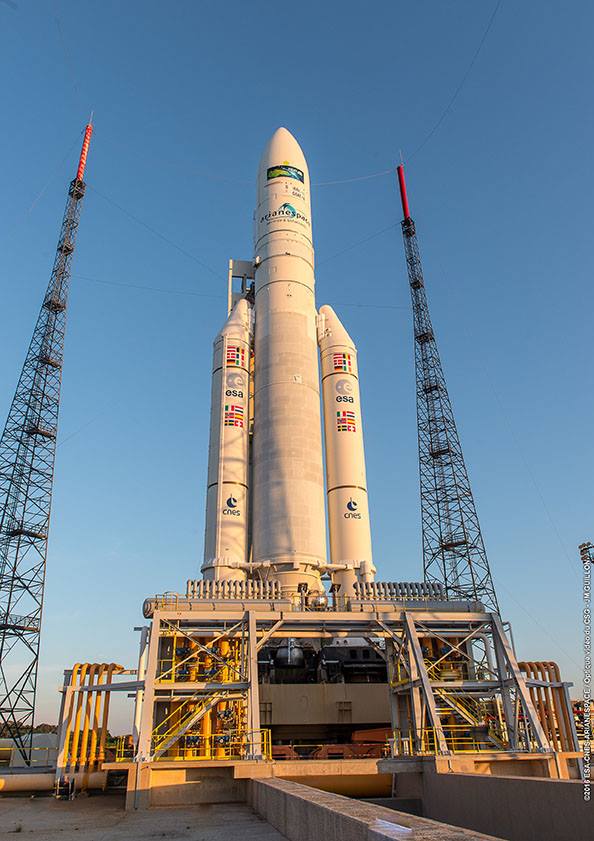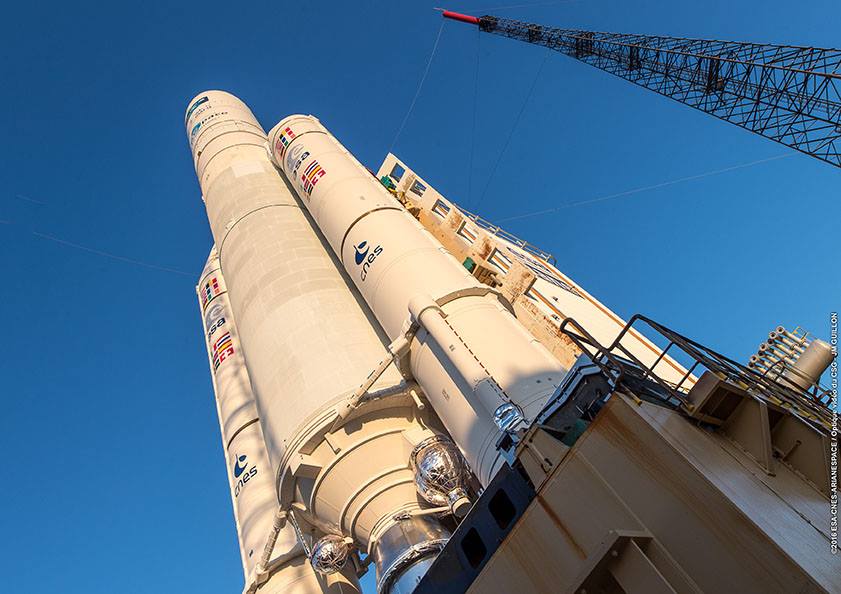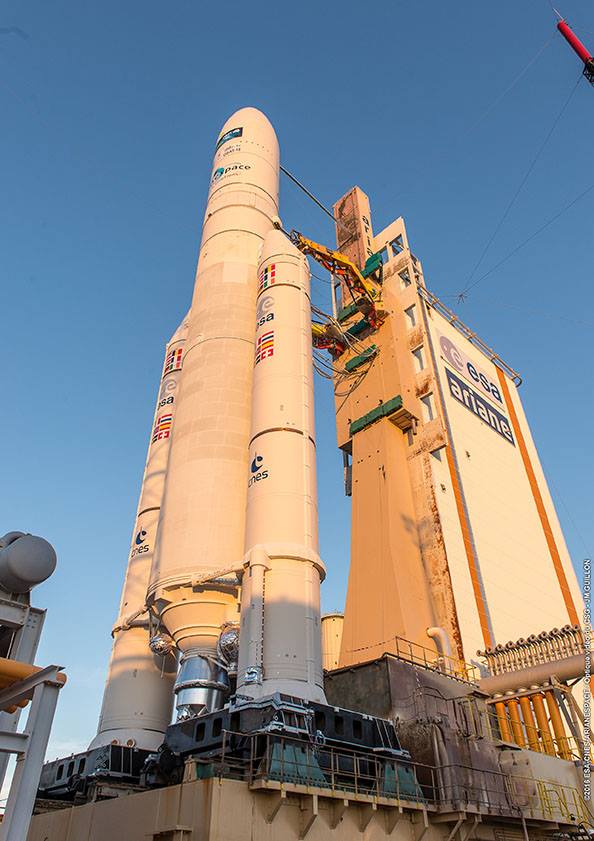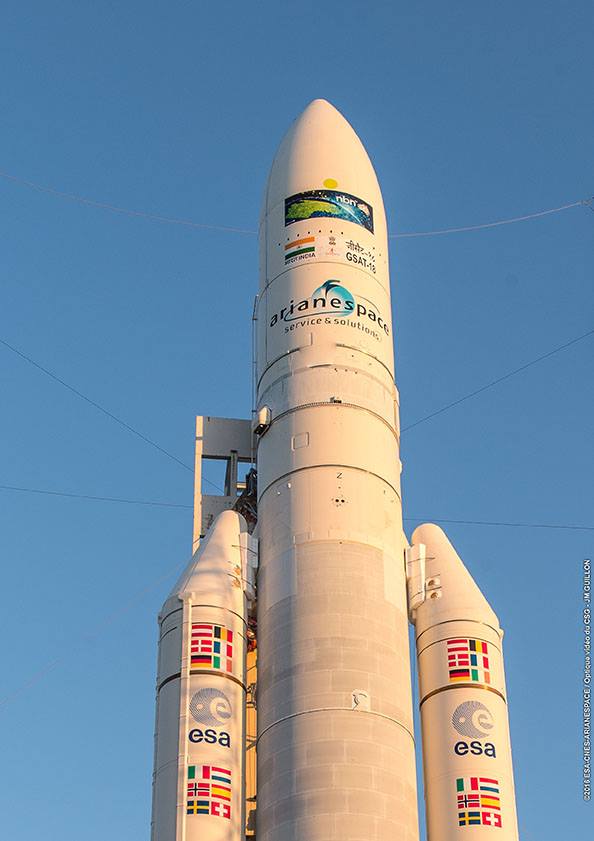 Email the author.
Follow Stephen Clark on Twitter: @StephenClark1.
Source: You'll find lots of information about the planets Mercury, Venus, Earth, Mars, Jupiter, Saturn, Uranus and Neptune. Also we have facts about the space station, ISS, SpaceX launch, space program, and outerspace. Space Flight
4 Oct, 2016
Photos: Ariane 5 rocket arrives on the launch pad

Posted in Space Flight and tagged Space News by cnkguy with no comments yet.