Photos: Final space shuttle fuel tank relic heads for California
The last remaining external fuel tank built for the space shuttle program but never flew will depart its factory in New Orleans on Tuesday for a long sea voyage to the California Science Center in Los Angeles.
These pictures courtesy of the California Science Center show the tank being readied to leave the Michoud Assembly Facility where Lockheed Martin technicians originally built the tank.
The leftover tank, known as ET No. 94, will be the structural backbone of the space shuttle Endeavour vertical exhibit opening in 2019 to display the spaceship as if she was on the launch pad.
The barge carrying the tank will traverse the Panama Canal en route to California over the next several weeks. Arrival in Marina del Ray is scheduled for around May 19.
The tank will parade through 16 miles of Los Angeles city streets on May 21 to reach the museum for restoration and construction of the space shuttle attraction at the California Science Center's new Samuel Oschin Air and Space Center.
See our coverage of Endeavour's final spaceflight and retirement archive.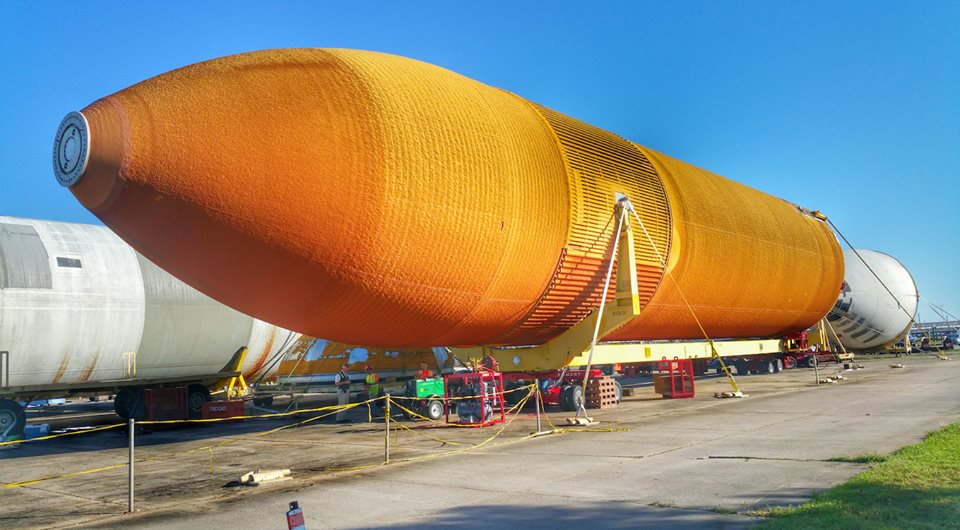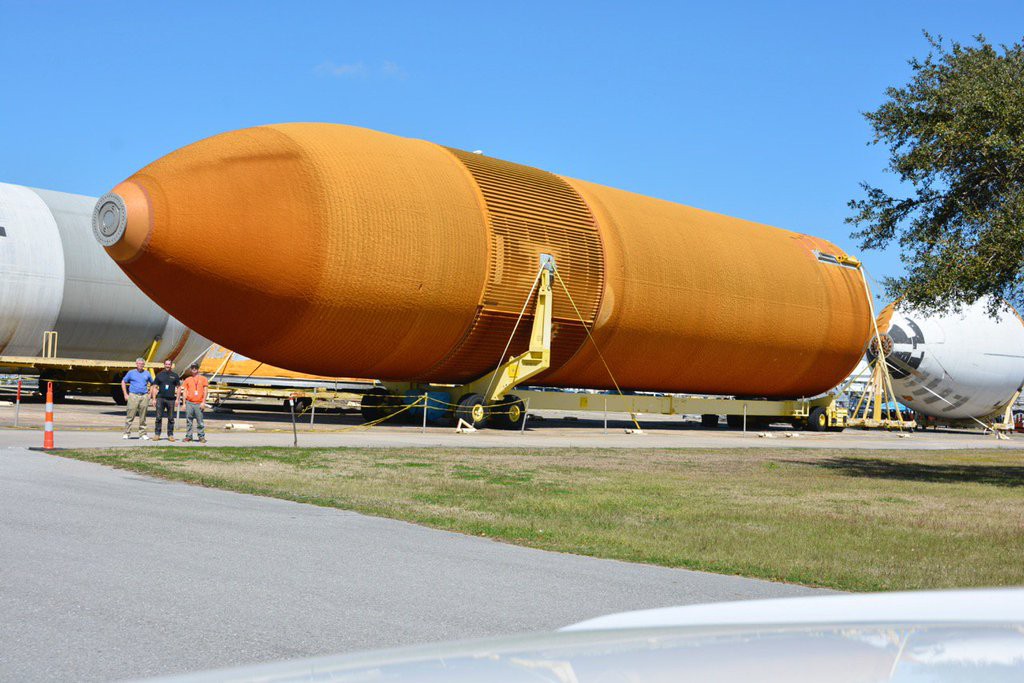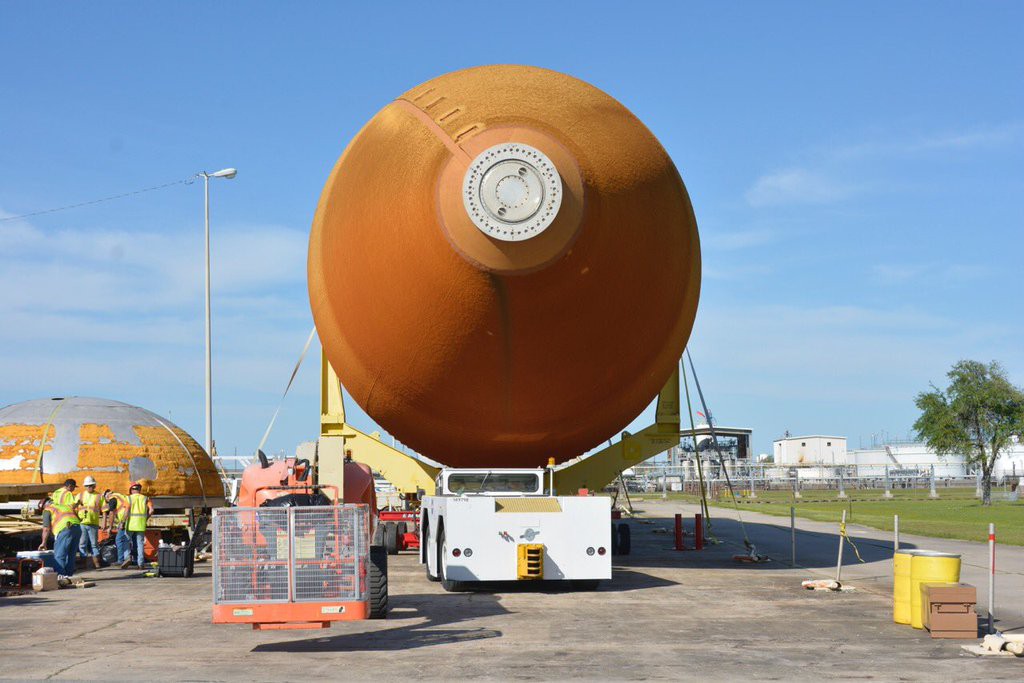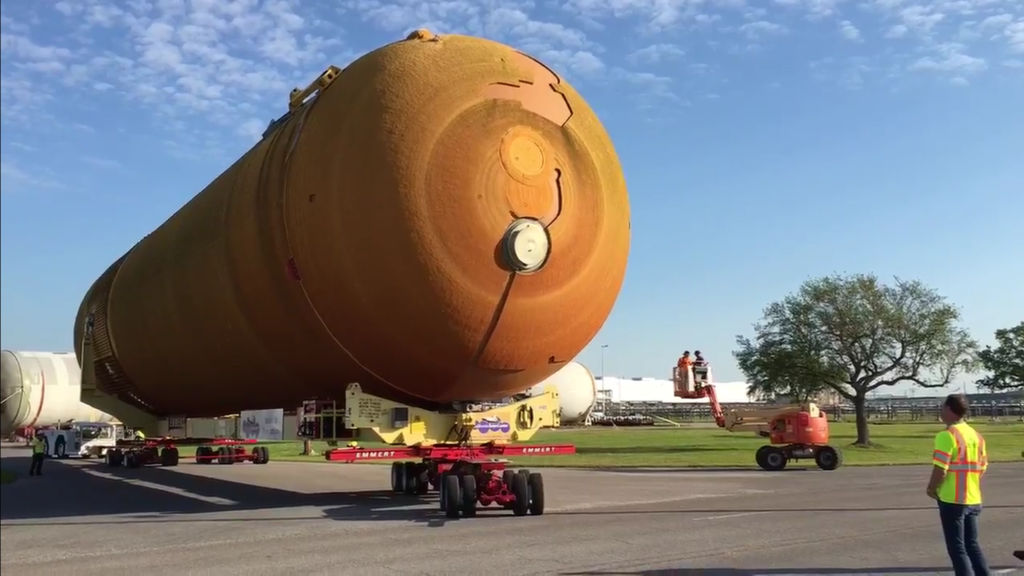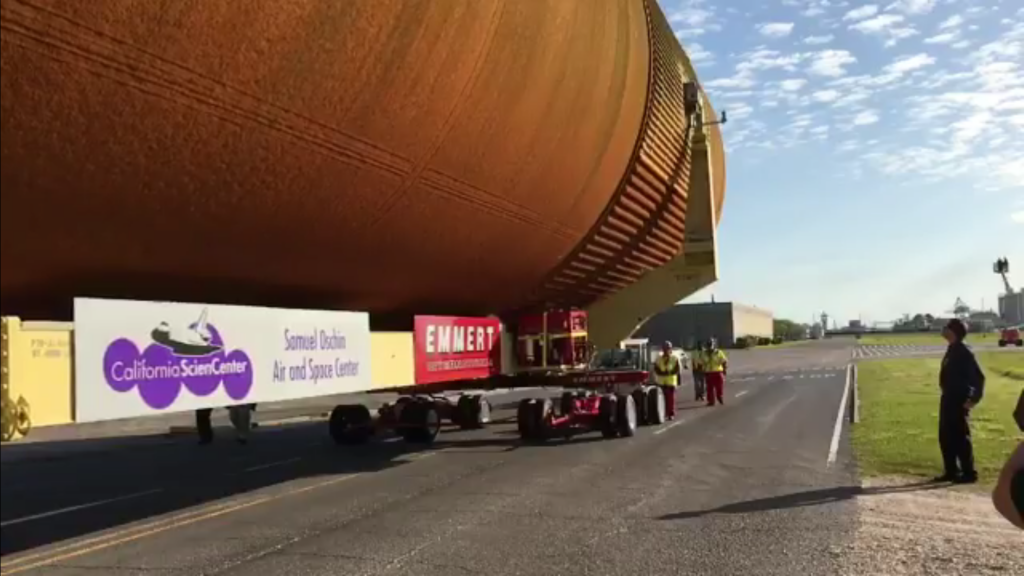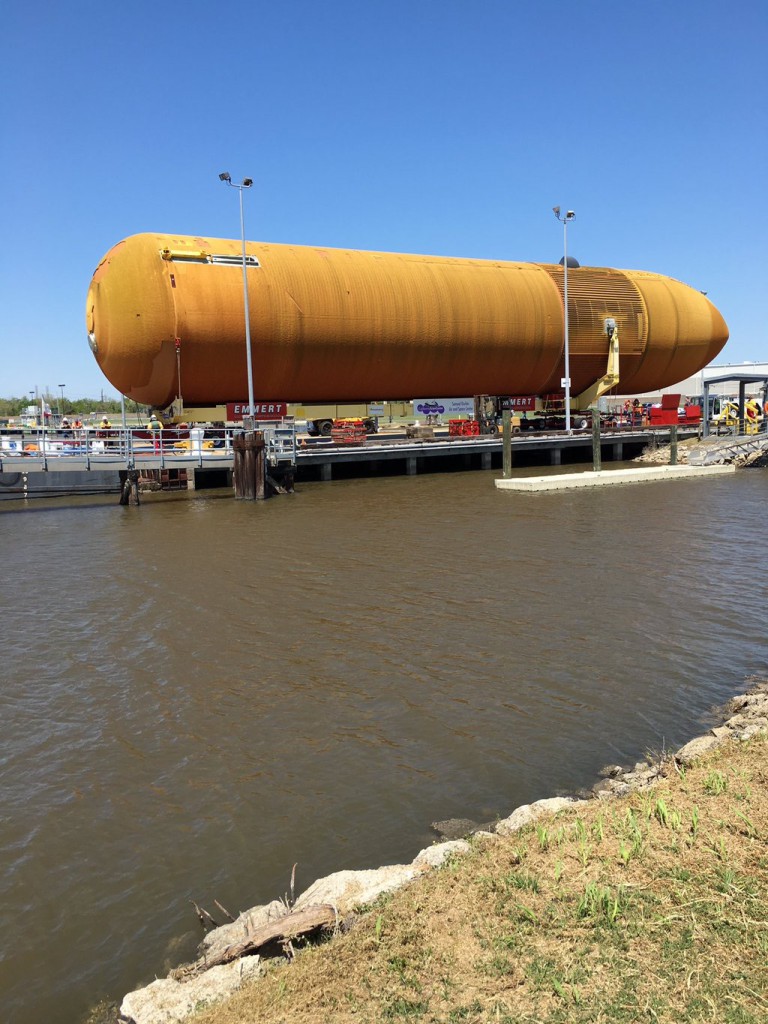 Source: You'll find lots of information about the planets Mercury, Venus, Earth, Mars, Jupiter, Saturn, Uranus and Neptune. Also we have facts about the space station, ISS, SpaceX launch, space program, and outerspace. Space Flight
10 Apr, 2016
Photos: Final space shuttle fuel tank relic heads for California

Posted in Space Flight and tagged Space News by cnkguy with no comments yet.