Photos: Gantry retracted from Delta 4 rocket
The 330-foot tall mobile service tower is rolled away from the United Launch Alliance Delta 4 rocket at Cape Canaveral's pad 37B in the hours before the scheduled liftoff on Aug. 19. The 9-million-pound gantry was retracted the length of a football field in preparation for launch of the GSSAP payload into Earth orbit for the Air Force.
Photo credit: United Launch Alliance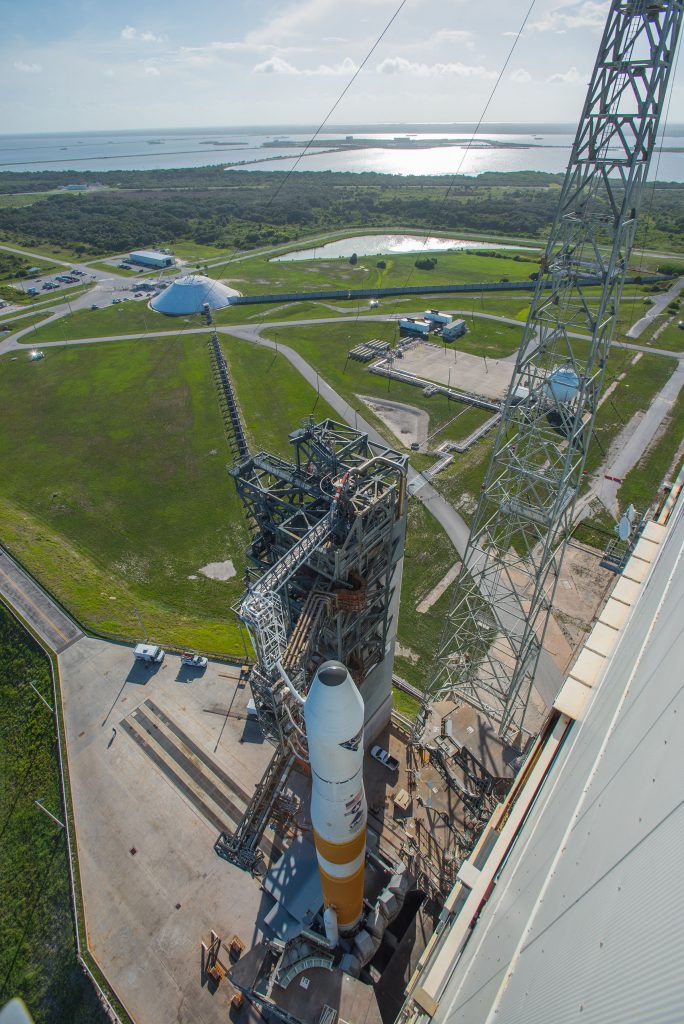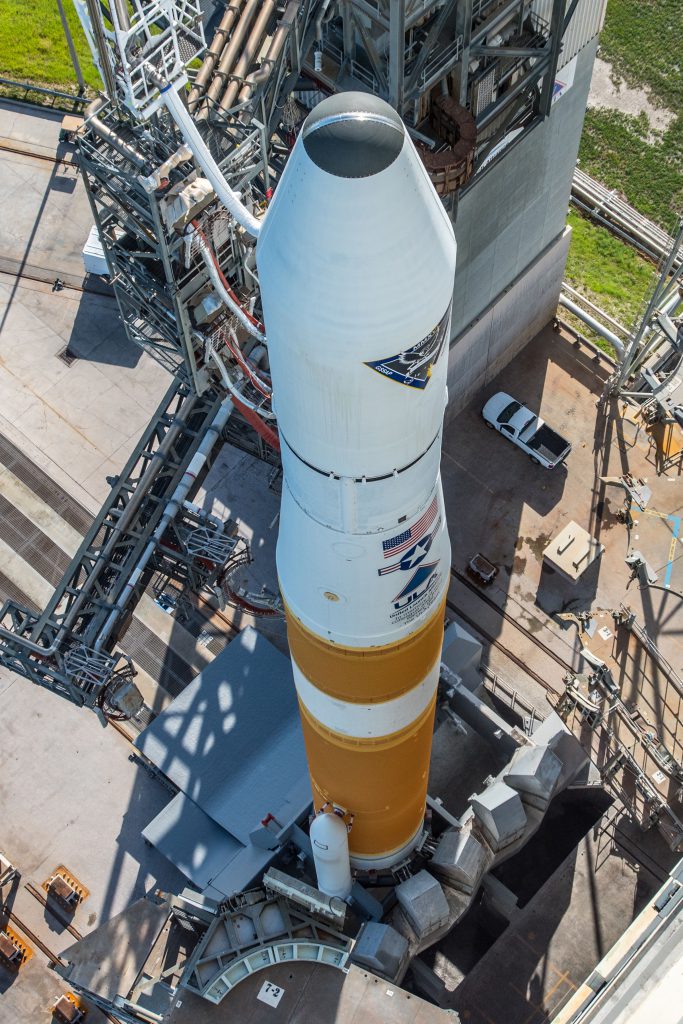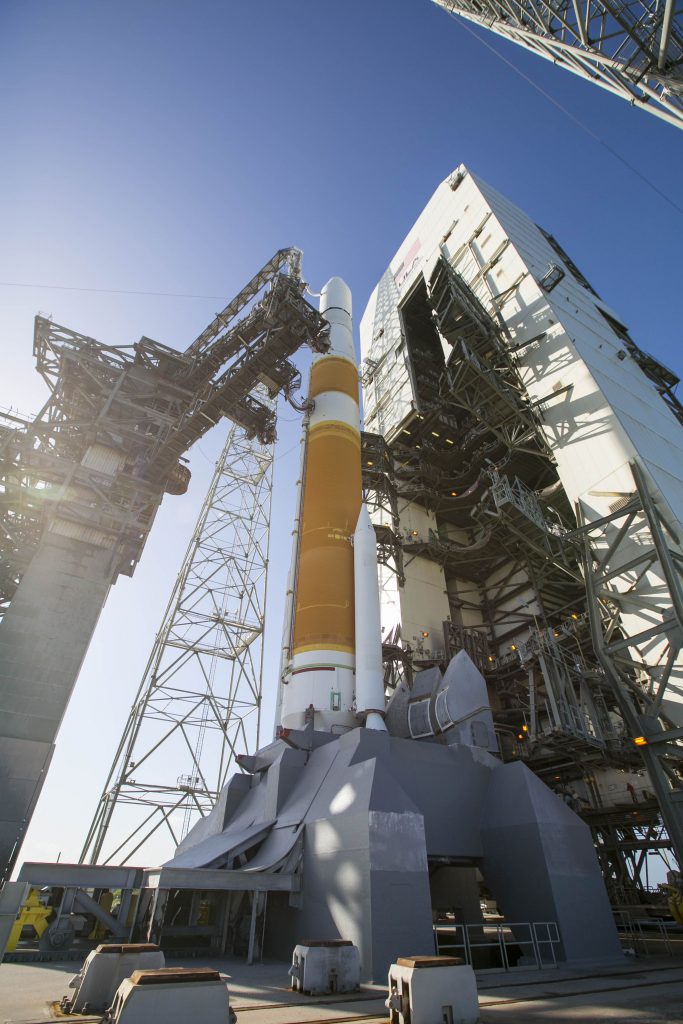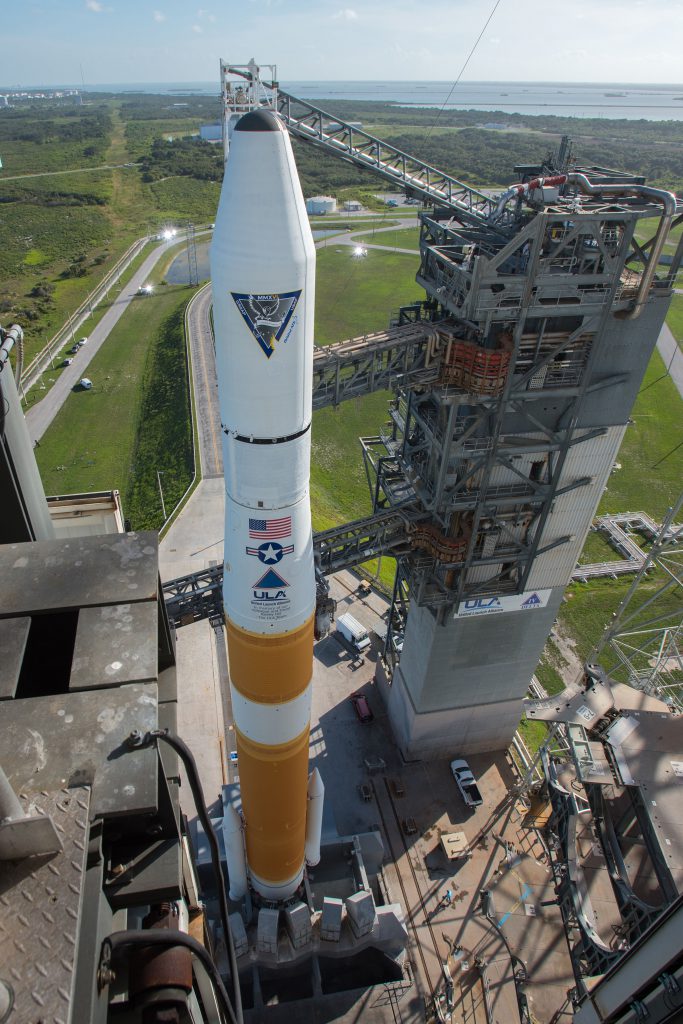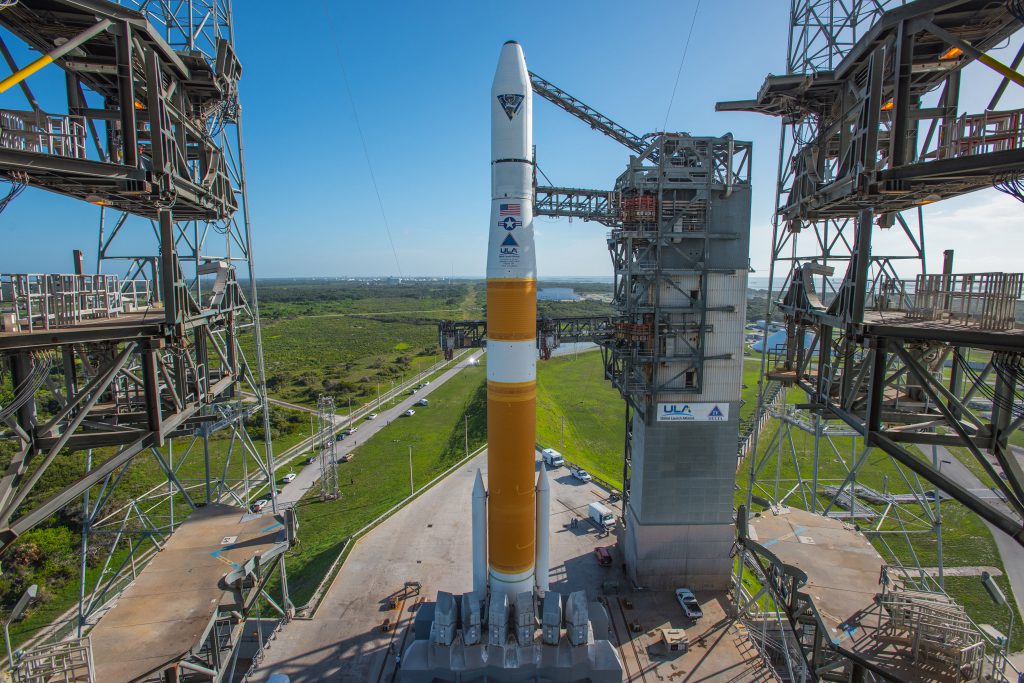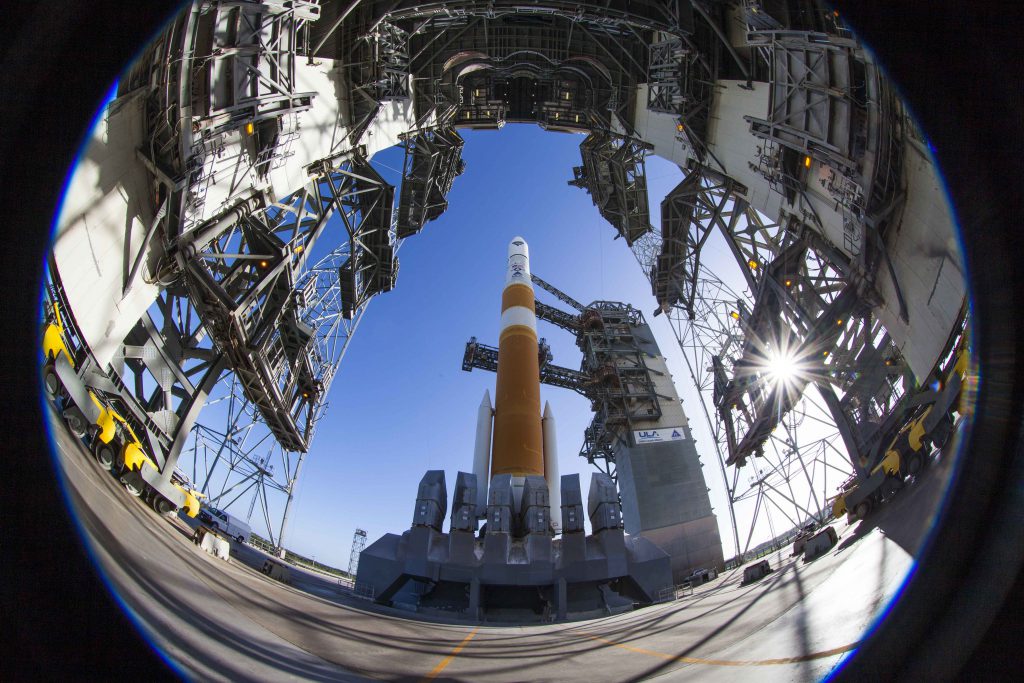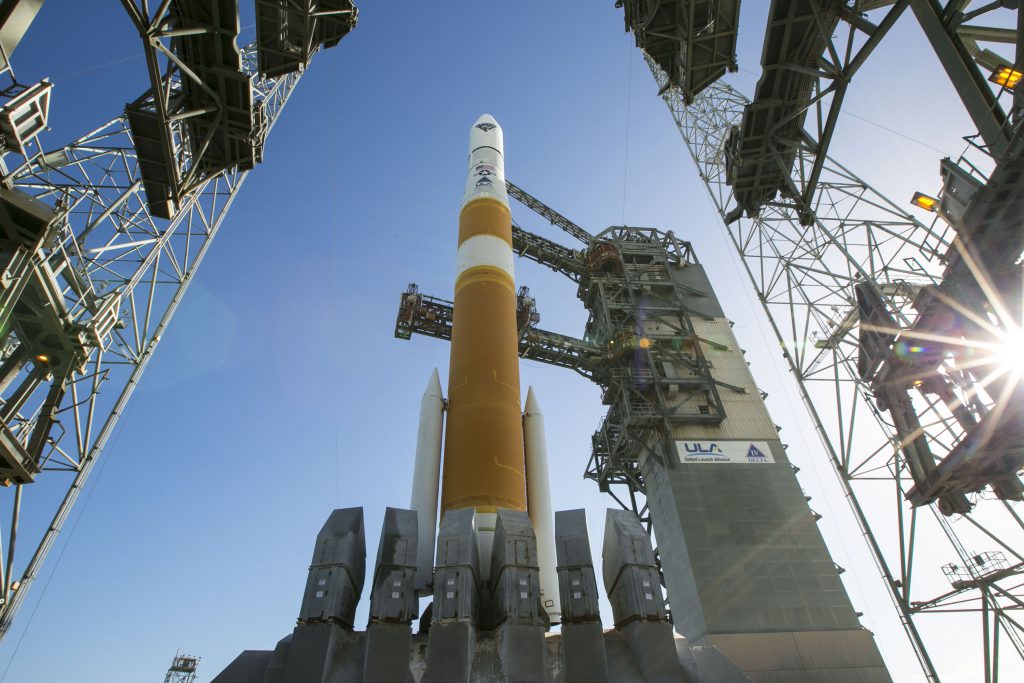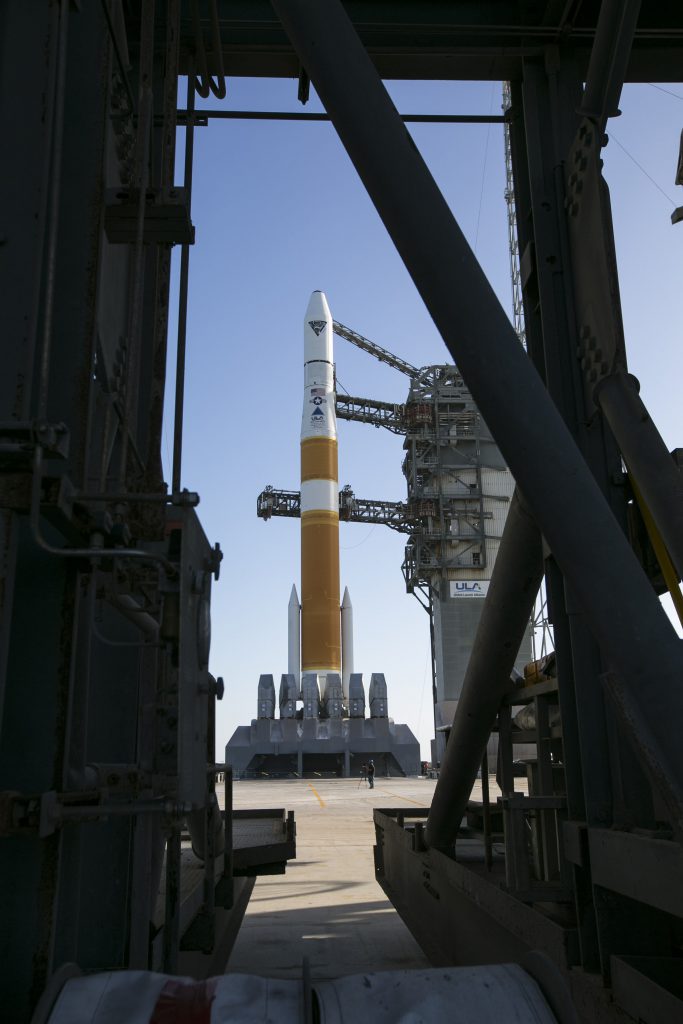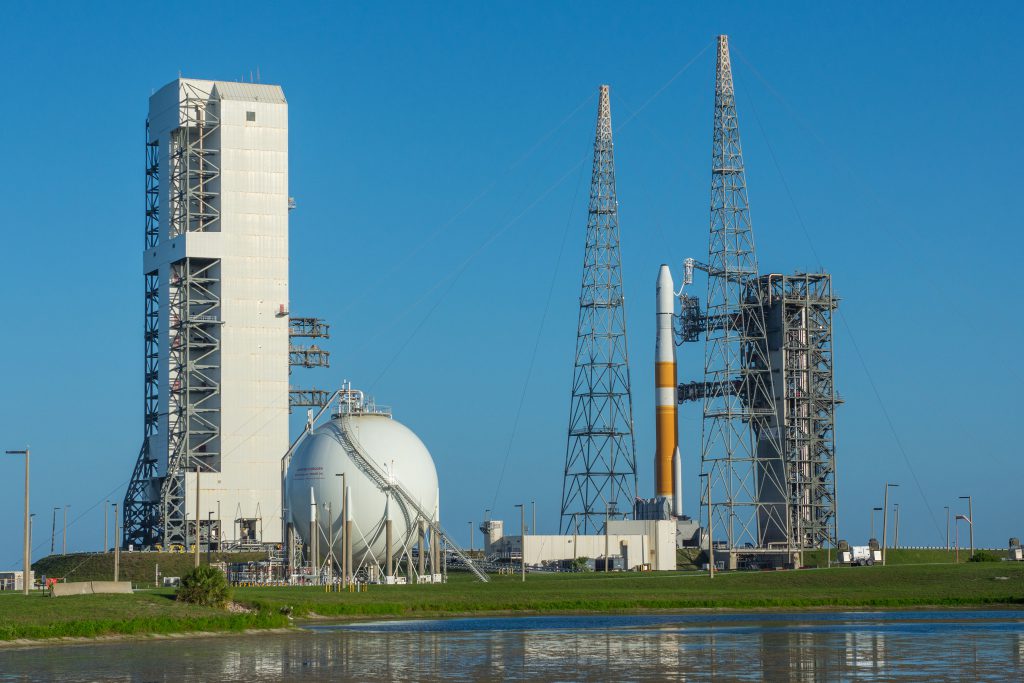 See earlier Delta 375 coverage.
Our Delta archive.
Source: You'll find lots of information about the planets Mercury, Venus, Earth, Mars, Jupiter, Saturn, Uranus and Neptune. Also we have facts about the space station, ISS, SpaceX launch, space program, and outerspace. Space Flight
19 Aug, 2016
Photos: Gantry retracted from Delta 4 rocket

Posted in Space Flight and tagged Space News by cnkguy with no comments yet.