Photos: Shuttle tank arrives in California
The museum-bound space shuttle tank is coming ashore this morning in Marina del Rey, California, for offloading from its transport barge. The tank has spent the past five weeks at sea, traveling from its manufacturing facility in New Orleans.
A 16-mile parade along Los Angeles city streets to the California Science Center will be Saturday. The last-of-its-kind tank will be used with the retired orbiter Endeavour for a vertical shuttle exhibit.
See our coverage of Endeavour's final spaceflight and retirement archive.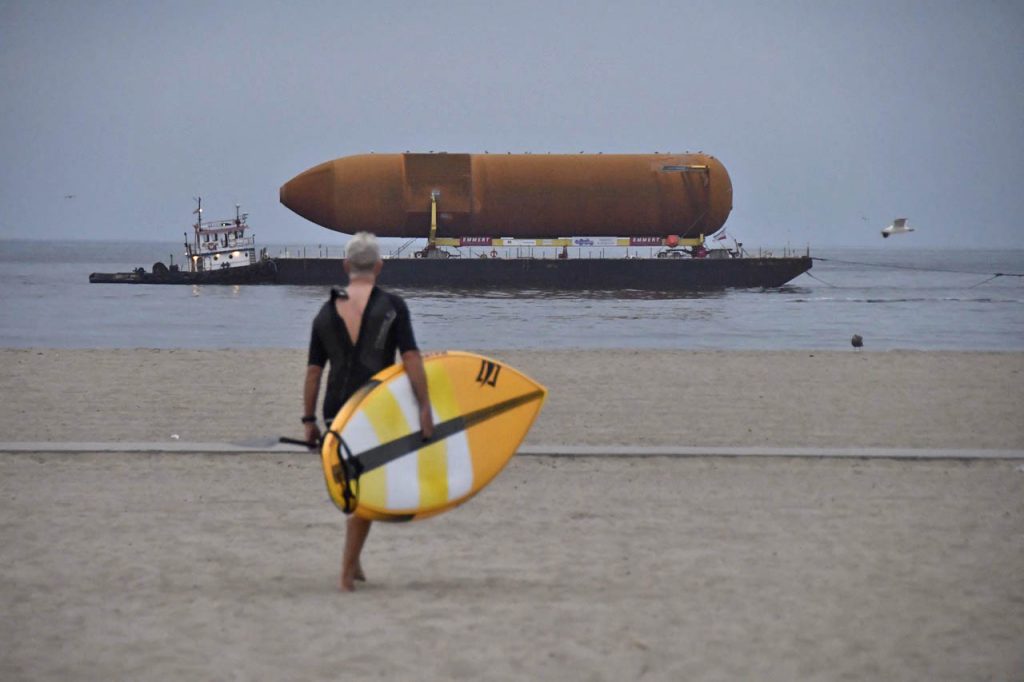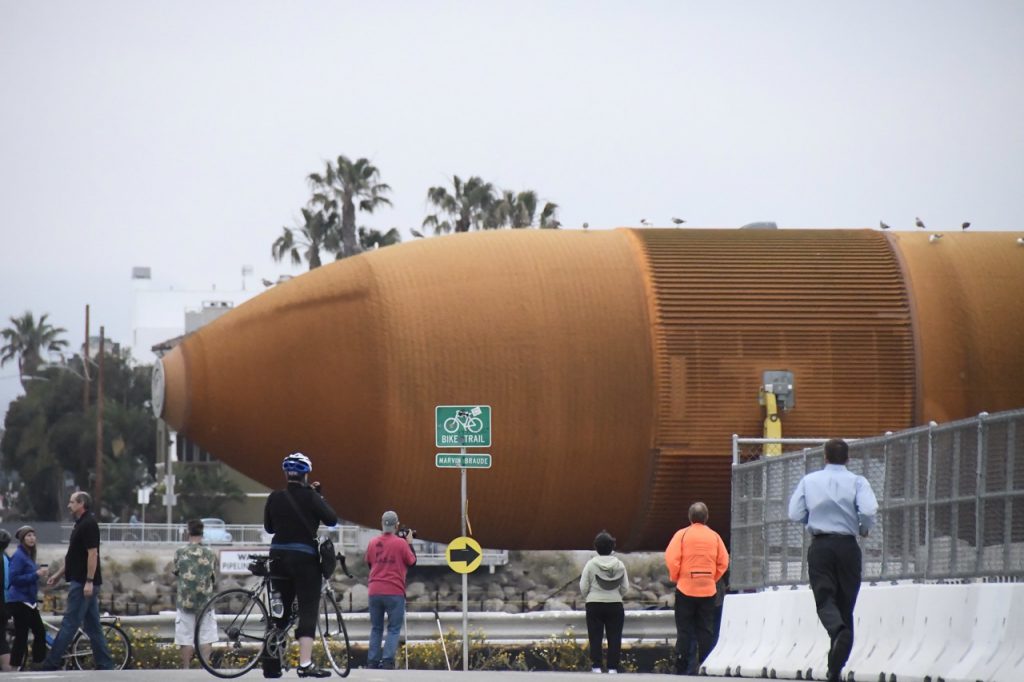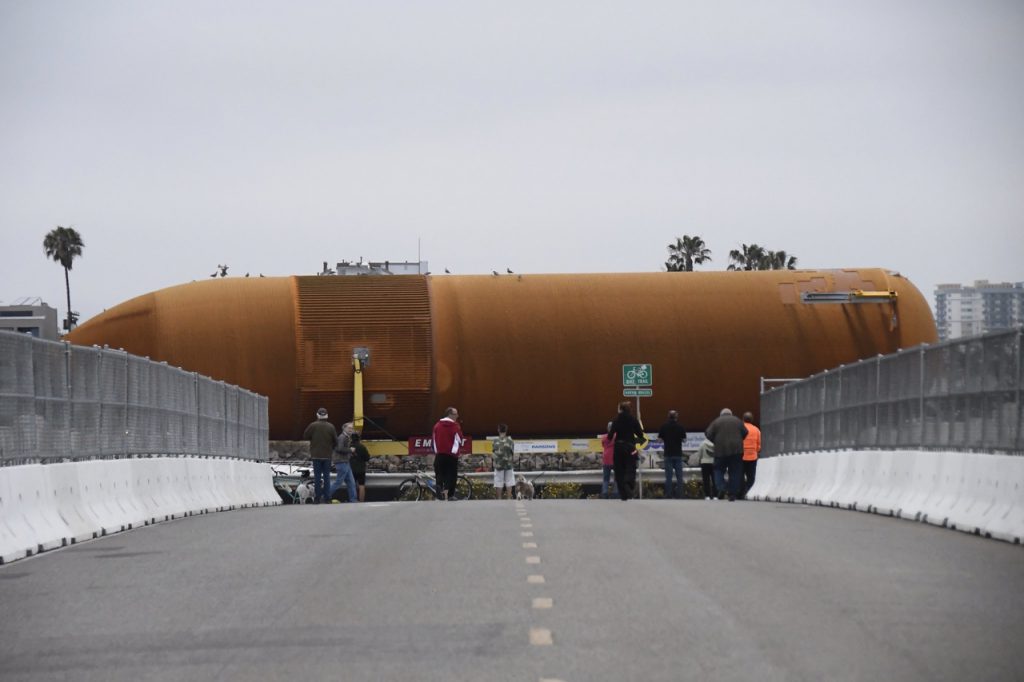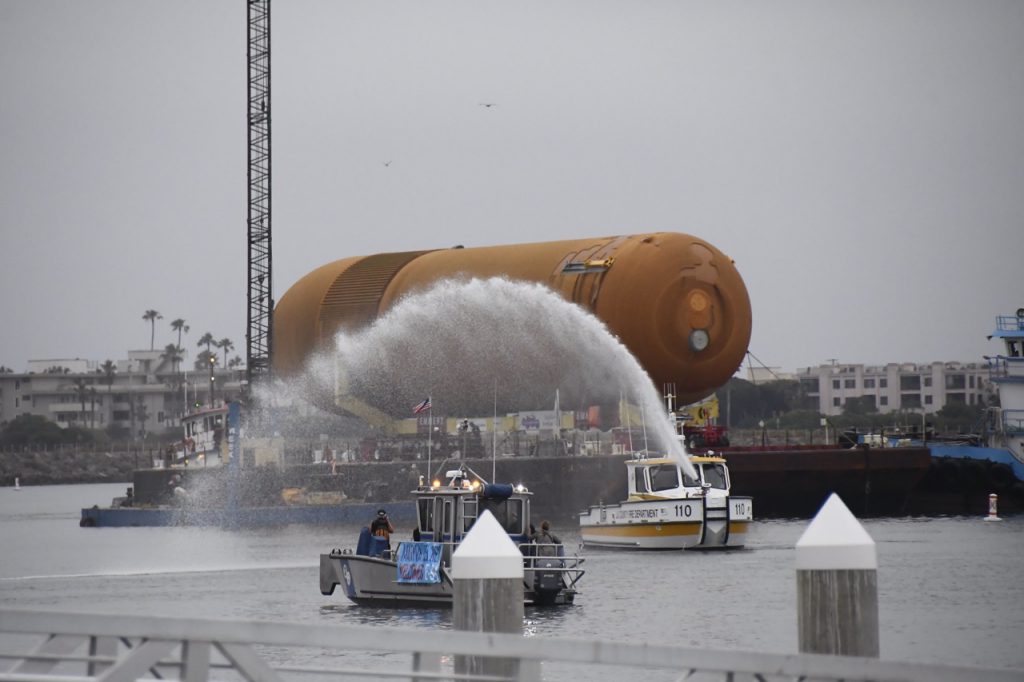 Source: You'll find lots of information about the planets Mercury, Venus, Earth, Mars, Jupiter, Saturn, Uranus and Neptune. Also we have facts about the space station, ISS, SpaceX launch, space program, and outerspace. Space Flight
18 May, 2016
Photos: Shuttle tank arrives in California

Posted in Space Flight and tagged Space News by cnkguy with no comments yet.