Photos: SLS test booster ignited in Utah
Pushing out a brilliant plume of nearly 5,000-degree exhaust, a test booster for NASA's Space Launch System fired in Utah for more than two minutes Tuesday to verify the upgraded space shuttle-era solid rocket motor is ready to help send astronauts into deep space.
The 154-foot-long (47-meter) booster ignited at 11:05 a.m. EDT (1405 GMT; 9:05 a.m. MDT) and produced more than 3 million pounds of thrust for the two-minute, six-second test burn at an Orbital ATK test facility in Promontory, Utah.
It was the last of five ground firings of the SLS solid rocket booster before the huge rocket blasts off on its first flight in late 2018.
Read our full story for more details.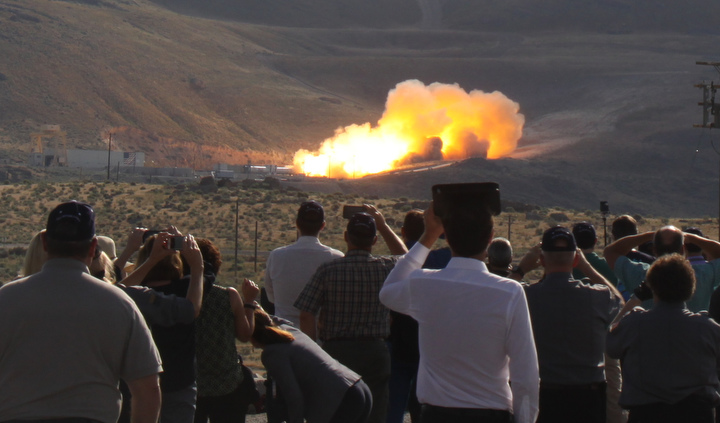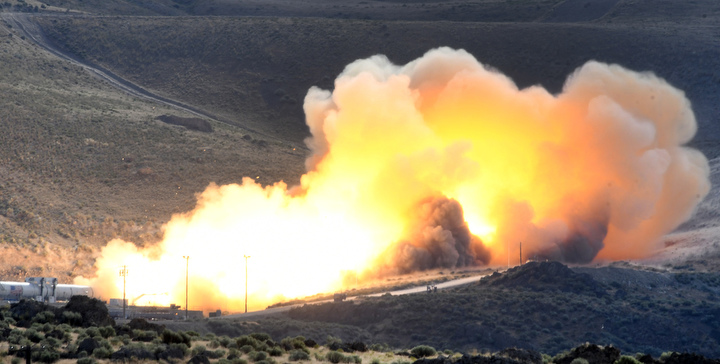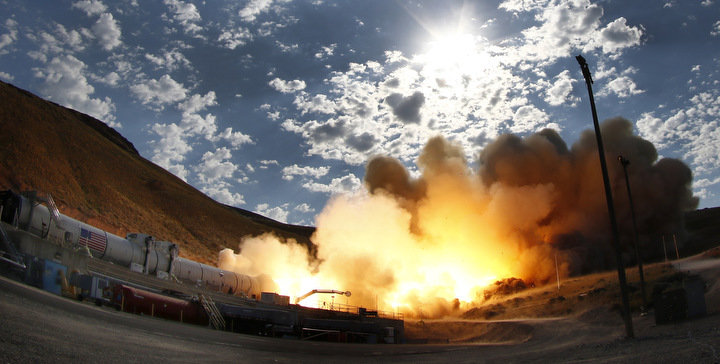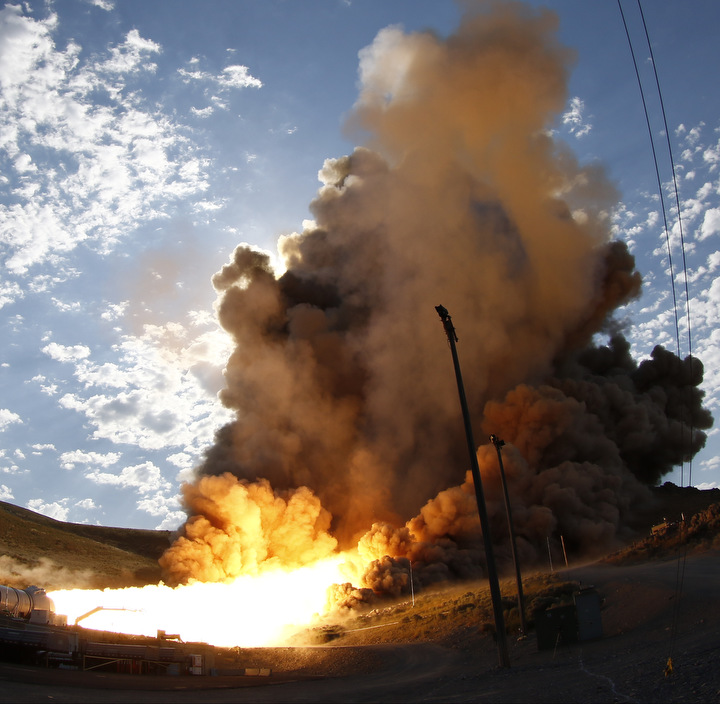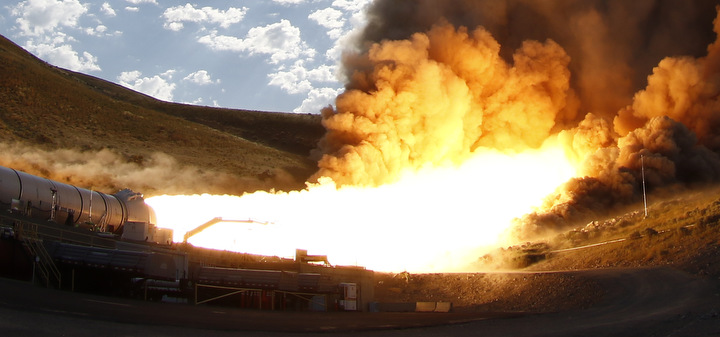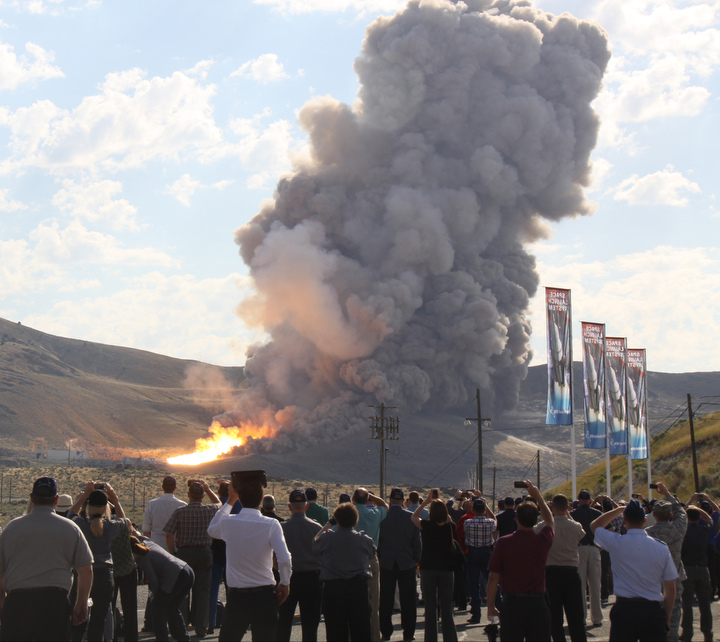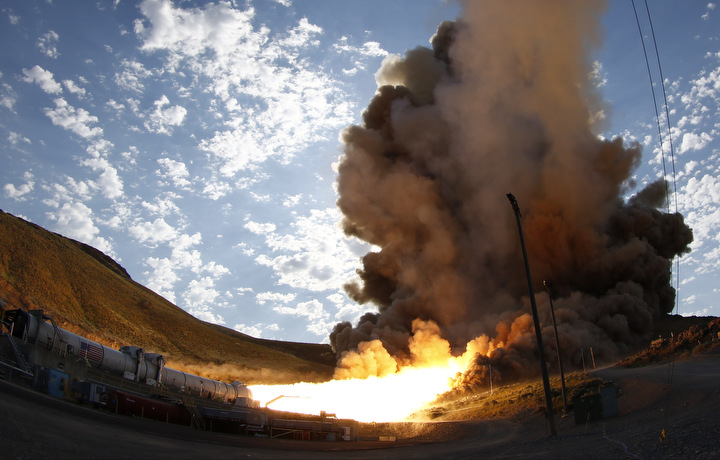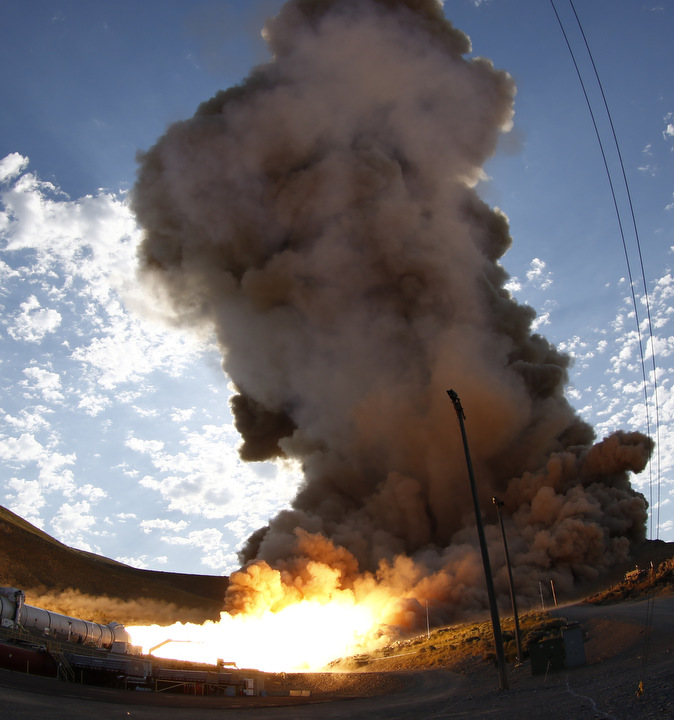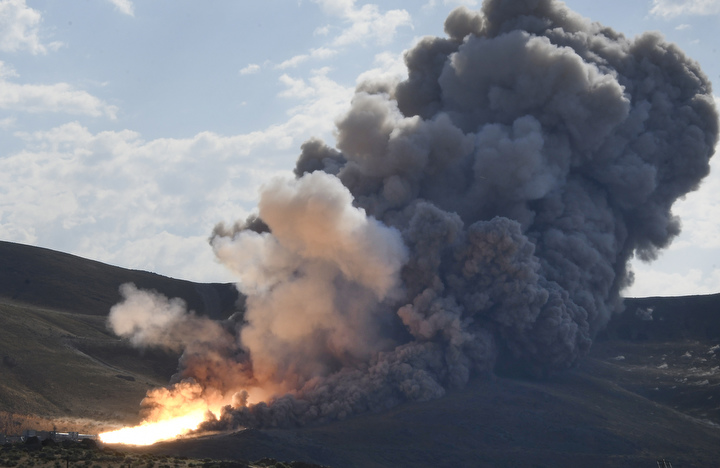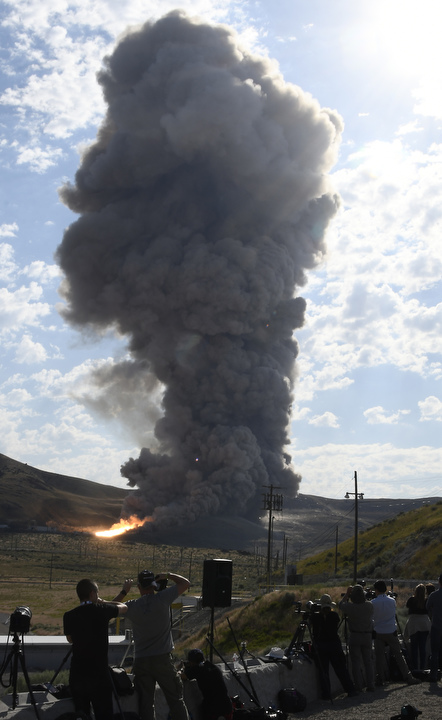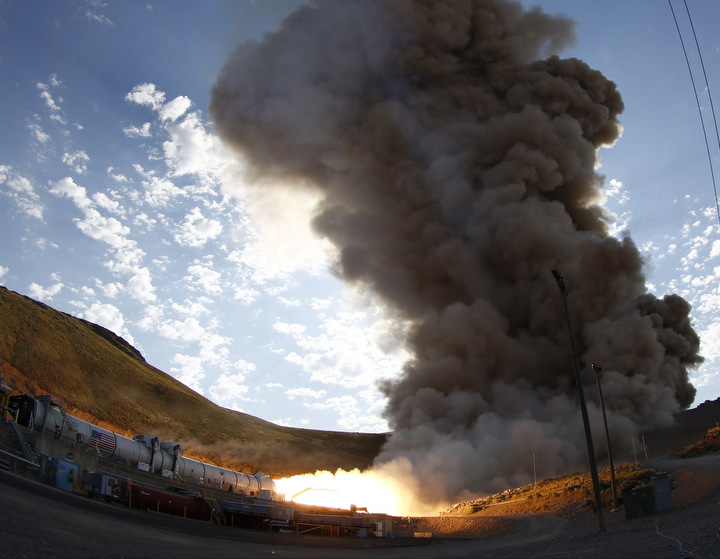 Email the author.
Follow Stephen Clark on Twitter: @StephenClark1.
Source: You'll find lots of information about the planets Mercury, Venus, Earth, Mars, Jupiter, Saturn, Uranus and Neptune. Also we have facts about the space station, ISS, SpaceX launch, space program, and outerspace. Space Flight
29 Jun, 2016
Photos: SLS test booster ignited in Utah

Posted in Space Flight and tagged Space News by cnkguy with no comments yet.