Space station crew could be cut to five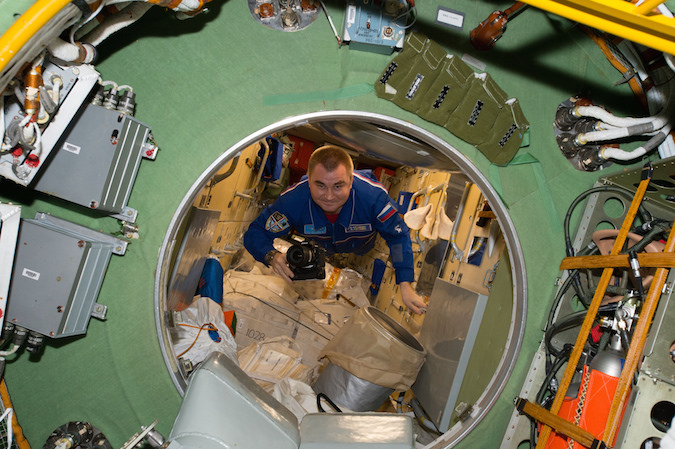 Russia may start sending just two of its cosmonauts to the International Space Station at a time, according to media reports and comments by a NASA manager, in a cost-cutting measure that could reduce the size of the research lab's crew to five.
The Russian space agency, Roscosmos, recently informed other space station partners that it might scale back its crew from three to two members. The other three residents who are part of the outpost's six-person crew come from the United States, Japan, Europe, and Japan.
"They're exploring the option of going down to two crew in the Russian segment," said Kenny Todd, NASA's deputy space station program manager for operations and integration. "They have made that known to the partnership."
Sergei Krikalev, a veteran cosmonaut and head of Roscosmos piloted space programs, told Russian media that the country's current complement of three crew members is too much for the on-board equipment they need to operate.
"The intention to cut the crew is due to the fact that we have reduced the number of cargo ships sent to the ISS, as well as due to the awareness of the need to increase the effectiveness of the program," Krikalev said in an interview with Russia's Izvestia newspaper.
Cutting the Russian crew size will also reduce operating expenses, according to a report published by Russia's Novosti news agency.
Novosti reported that Igor Komarov, head of Roscosmos, said in July that Russia is interested in discussing the formation of joint space crews with other BRICS nations: Brazil, India, China and South Africa.
Krikalev said he wants to hear opinions on the smaller crew from other space agencies participating in the space station program.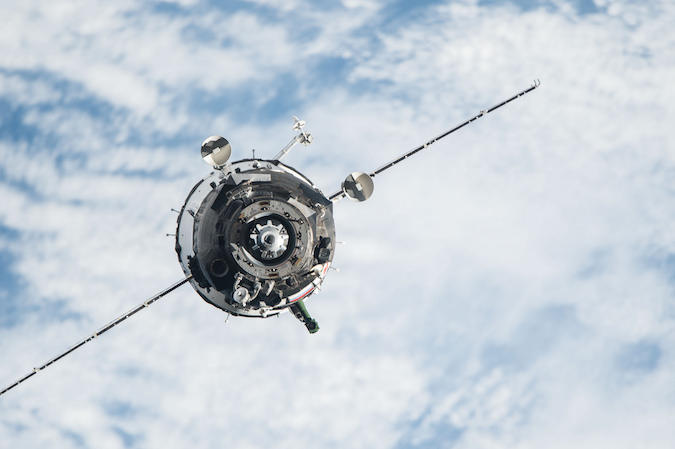 Speaking in a press conference last week, Todd said NASA will evaluate the Russian proposal before settling on an opinion on whether the crew could be smaller.
"They brought that forth as an option," Todd said. "We'll look at it as we do with all these kinds of things, and trade it against whatever risk that might put into the program, first and foremost the risk to the crew on-board and the station itself.
"From there, we start looking at the options and see what we can do as a partnership to try to either accommodate it, or help them realize why that's a bad thing," Todd said in reference to the possible station staff reduction.
NASA is seeking to expand its presence on the space station in the next couple of years.
U.S. astronauts currently fly to the complex aboard Russian Soyuz crew capsules, which only carry three people at a time, and that limits the size of the space station crew to ensure ever resident has a ride home in an emergency. New commercial spacecraft in development by Boeing and SpaceX will carry four astronauts on each launch, allowing an extra crew member to support the U.S. section of the laboratory.
The four seats aboard Boeing's CST-100 Starliner and SpaceX's Crew Dragon capsules will be primarily occupied by NASA astronauts, but one or more of the seats each flight will go to a passenger from Japan, Europe, or Canada.
There are also plans to keep flying U.S. and other partners' astronauts on Soyuz capsules on occasion, giving NASA another backup to the commercial vehicles. In return, Russian cosmonauts might fly on the Boeing and SpaceX capsules.
If Russia maintains its current crew complement, the start of commercial taxi service to and from the station will raise its occupancy to seven full-time crew members.
NASA touts the larger crew as a way to boost science productivity in the U.S., Japanese and European lab modules.
Email the author.
Follow Stephen Clark on Twitter: @StephenClark1.
Source: You'll find lots of information about the planets Mercury, Venus, Earth, Mars, Jupiter, Saturn, Uranus and Neptune. Also we have facts about the space station, ISS, SpaceX launch, space program, and outerspace. Space Flight
21 Aug, 2016
Space station crew could be cut to five

Posted in Space Flight and tagged Space News by cnkguy with no comments yet.